The French connection
Early Landed Maturation
ELEMENT: Spirit. Wood.
Once upon a time most wines and spirits weren't bottled by the people who made them.
Instead it was far more common for such drinks as port, sherry, madeira and French wines and brandies to be shipped overseas in barrel, and that was how merchants and vintners would take delivery of them.
Indeed beneath the city of Bristol there are still huge passageways running from the docks to the wine merchant's cellars, through which barrels would be rolled directly off the ships. Those barrels might then be sold in their entirety to private customers or bottled directly by the merchant.
In cognac's case this gave rise to a style known as 'early landed, late bottled', or simply Early Landed, a speciality particularly of Hine, who are one of the very few to continue it to this day.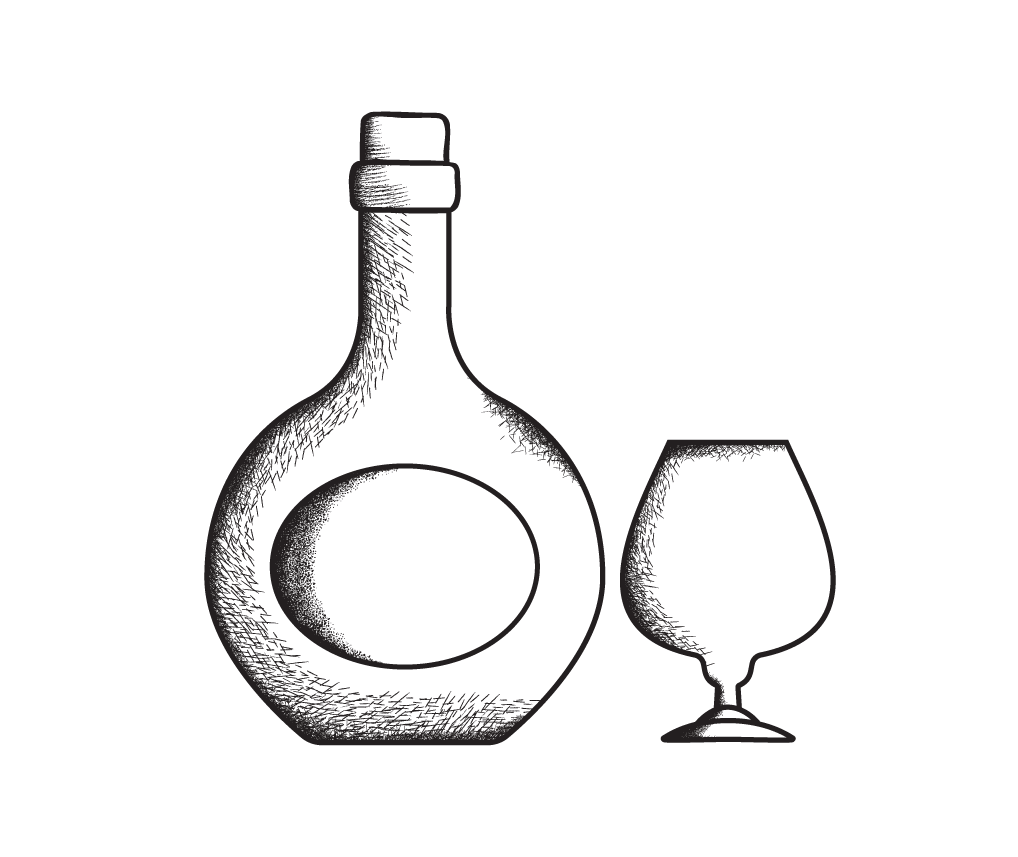 Early Landed cognac solved an additional conundrum to the ability to ship in the greater bulk that by-the-barrel afforded. Warehousing space was, and remains, a significant concern for any distillery. So much the easier if, once distilled and filled into cask, the spirit could be sent for ageing elsewhere.
Thus casks of cognac by the thousand underwent maturation not in the south-west of France, but in the warehouses of England, then cognac's biggest overseas market. Indeed for a long time, this was the only way to buy vintage-dated cognac, since by a quirk of legislation they were banned when bottled in France, but permitted for the Early Landed style, bottled after maturation in Britain.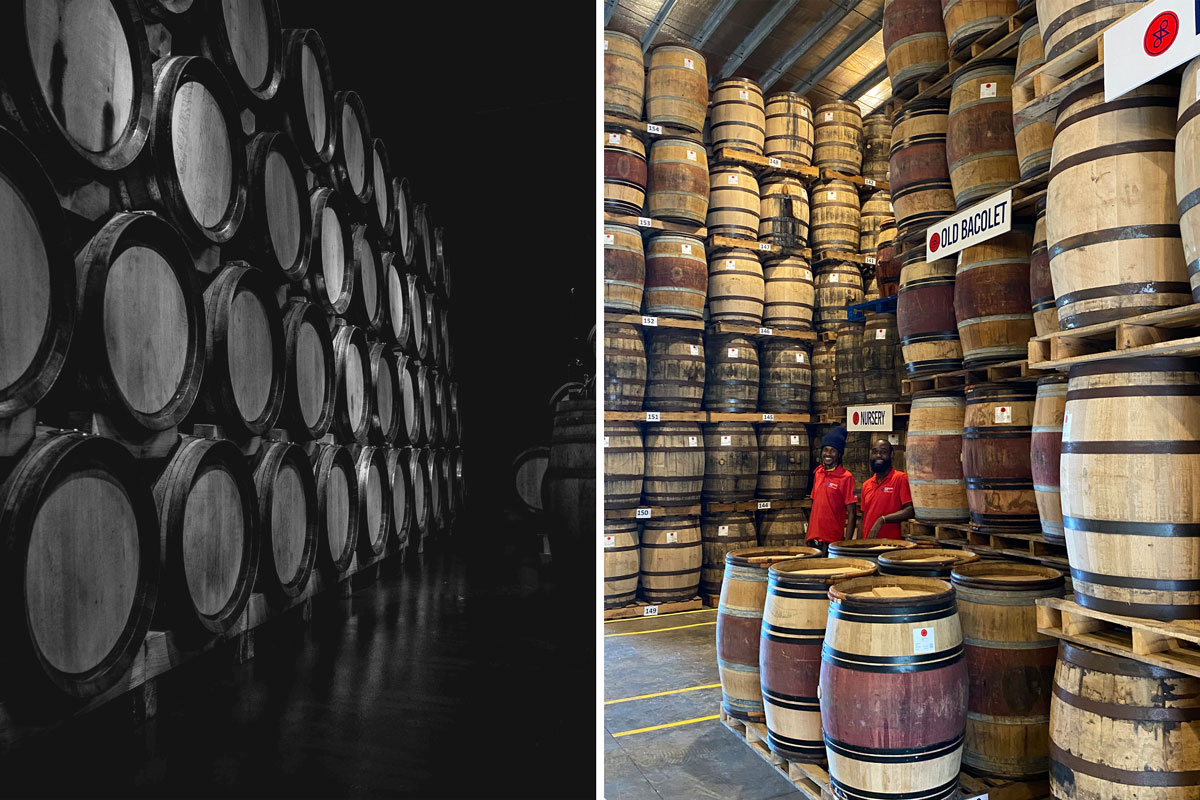 Today, though rarer, the custom survives, albeit the warehouses of Bristol have largely been replaced by those of Scotland. Casks which have aged for two years in Cognac can be transported to bonded warehouses in the UK for extended maturation before returning home to be bottled in the Cognac region and thus retain their appellation d'origine contrôlée.
The modern point of Early Landed though is not simply convenience, or even adherence to old tradition, but flavour.
As we have previously covered, the place in which a spirit matures in cask has an enormous effect on the way it develops.
The British warehouses in which Early Landed cognac is kept share the same damp, humid conditions as those of Cognac itself. The temperatures, however, are rather lower. In practice this reduces both the evaporation rate as well as the rate at which spirit extracts flavour from wood. Early Landed cognac therefore tends towards a fresher, elegant, fruity style in which the distillate remains front and centre even after very significant ageing in wood. Quoting Nicholas Faith in Cognac: "this was much to the taste of old-style English connoisseurs. One of their breed, Maurice Healey, described such a cognac as 'of almost unearthly pallor and a corresponding ethereal bouquet and flavour'."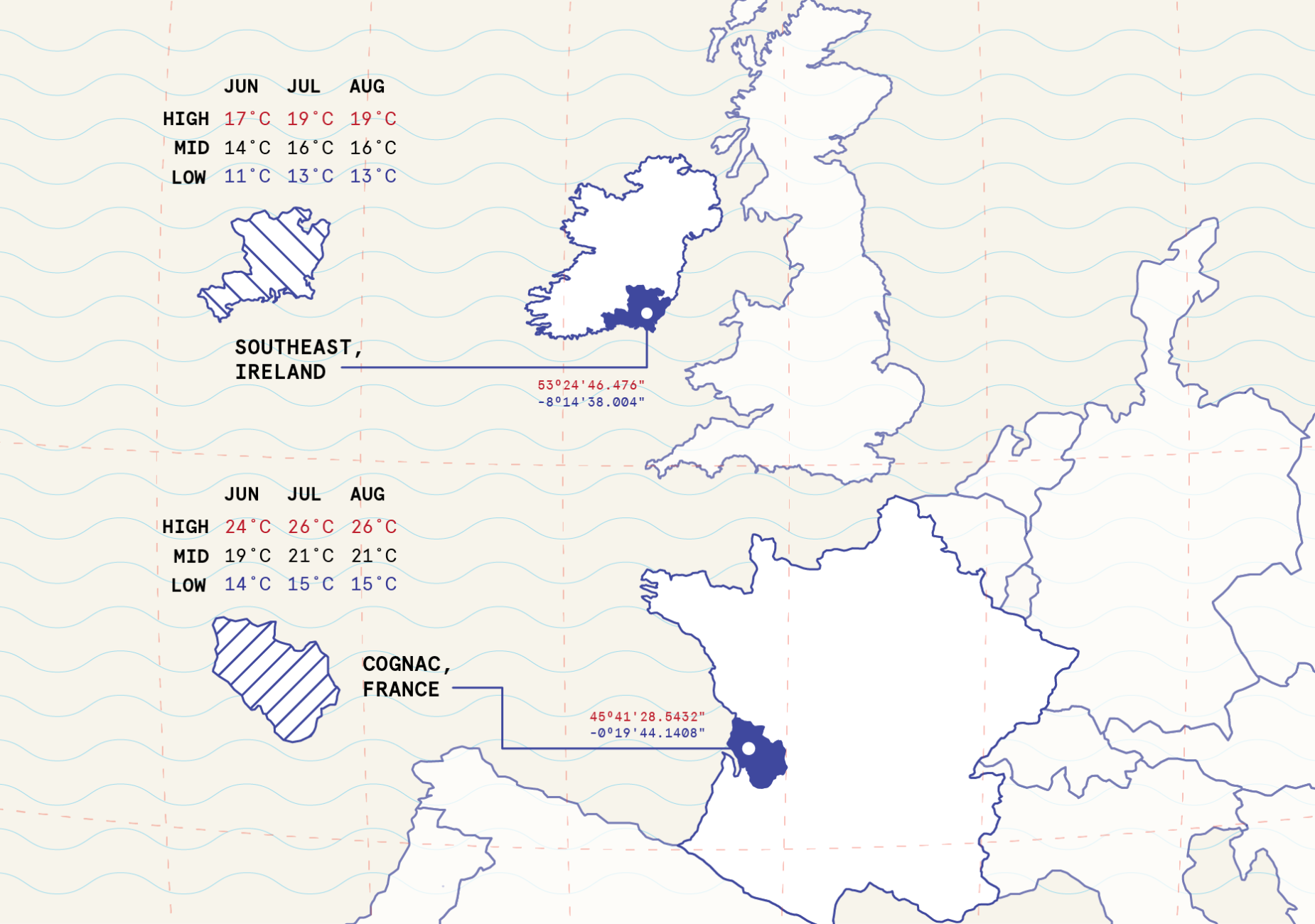 But what does this have to do with Grenadian rum?
Simple. Because we are curious about maturation, and because we can, we are embracing the concept of Early Landed maturation for a portion of our casks. Like Cognac, a spirit rooted in legal definitions of terroir, we are fascinated in the flavours of place captured in our Single Cane Rum, and by how those flavours are ameliorated over the course of maturation.
Rather than ageing in the fierce heat and Atlantic humidity of the near-equatorial Caribbean, our own Early Landed casks, filled with pure cane juice rum, will age in the far cooler warehouses of south-east Ireland.
Our wood profile, of course, also has some variations compared to Cognac. Cognac, by law, ages purely in French oak, mainly from the Limousin forest, and of their casks the overwhelming majority are refill. By contrast, as you can read here, our own casks feature Premium French Oak alongside First Fill and Virgin American Oak and Vins Doux Naturel.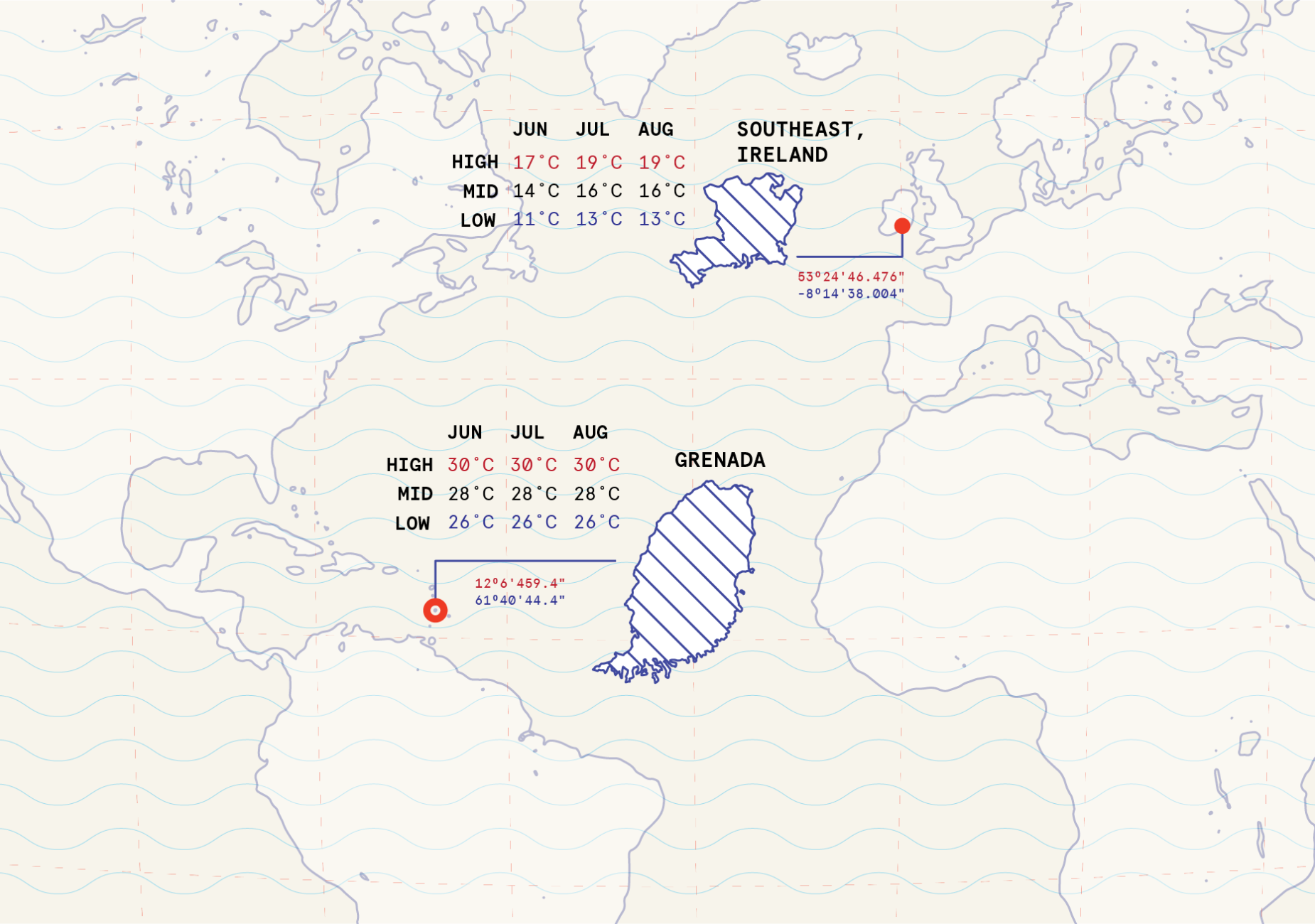 Extraction and evaporation will be far slower too – a much more marked difference than between Cognac and England, with average summer temperature alone varying by an average of 12 degrees Celsius in the former case vs an average of merely four in the latter. But we are fascinated to follow this lengthier intertwining of spirit and cask and the differences in flavour compared to their sister casks aged across the Atlantic in Grenada. And of course the availability of these different flavours will ultimately offer an even broader palette from which to craft the most complex rums of all.