Influence of Aspect
Terroir: Place, Topography, Aspect
ELEMENT: Earth.
Another key variable to terroir is place; which is to say, a farm's topography, its orientation, its altitude and its aspect.
The place of a plant determines a number of factors. The influence of microclimate –  the intensity of heat, the flow and pooling of rainwater. Even the availability of nutrients in the soil.
The highest altitudes on Grenada can be found in the centre of the island, peaking with Mount St Catherine, with the flatter land spread around the coast. Our farms are positioned mostly along the eastern and southern, low-lying fringes of the island, which are more favourable for cane growing. Yet even in this broad belt, the variance of place is great.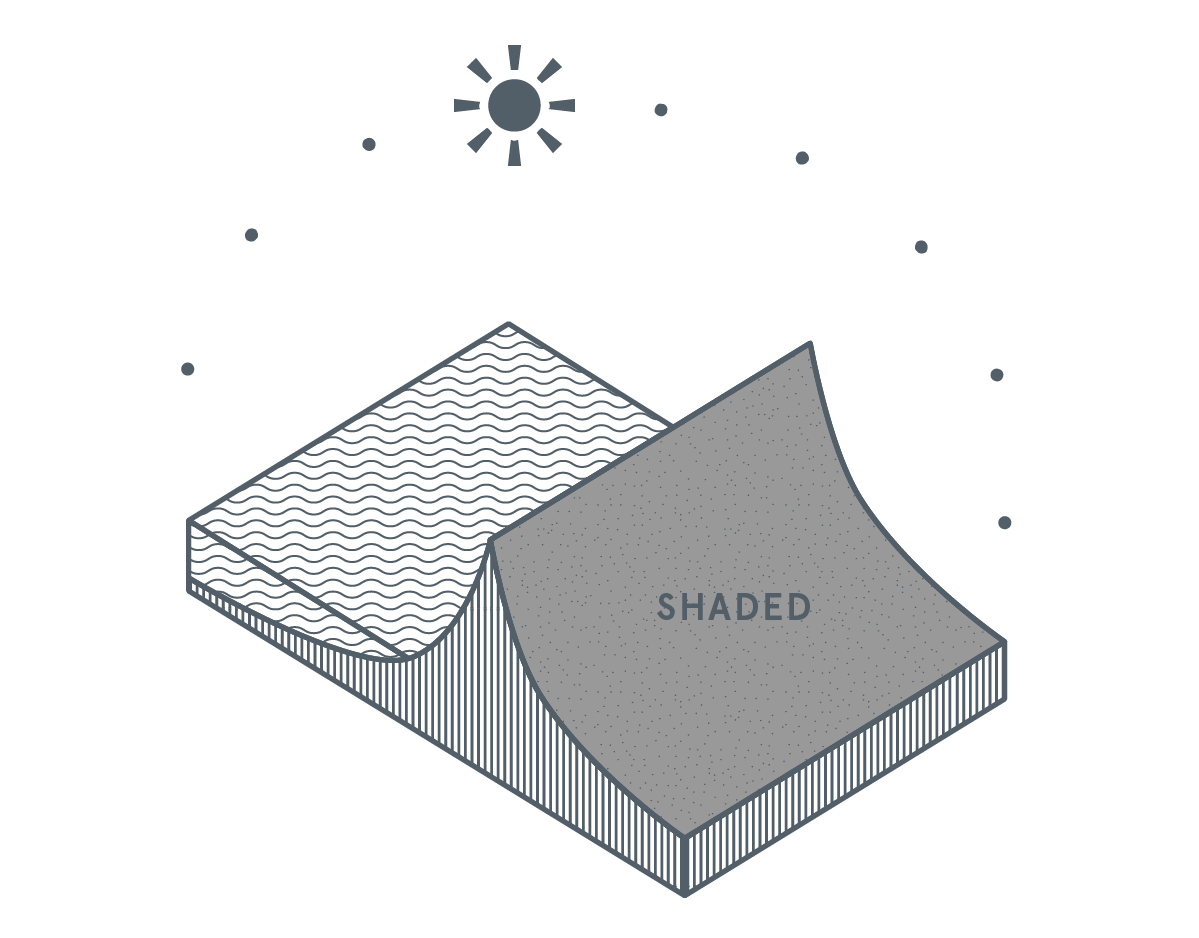 LAKE ANTOINE (SHARP INCLINE)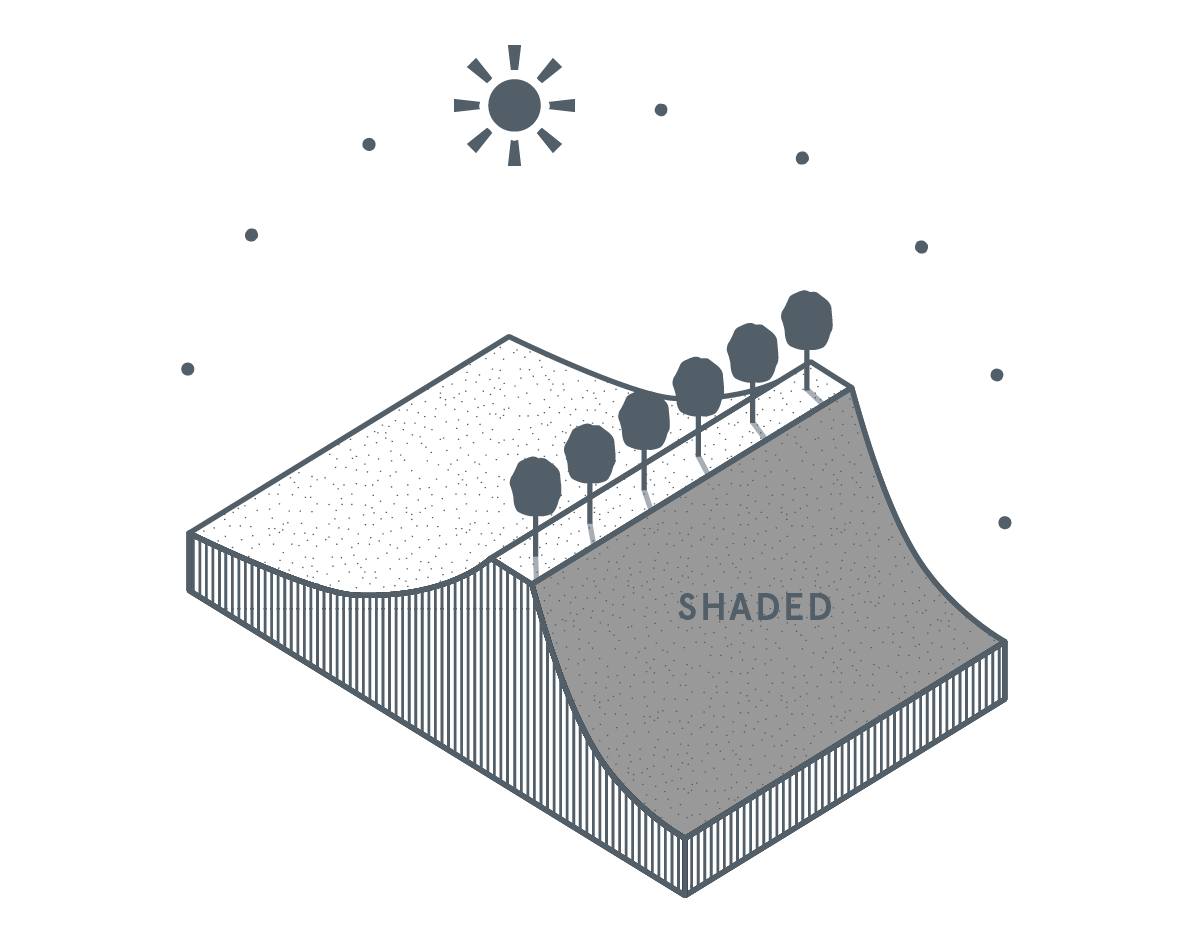 PLAINS (2 FACES OF STEEP BANKS)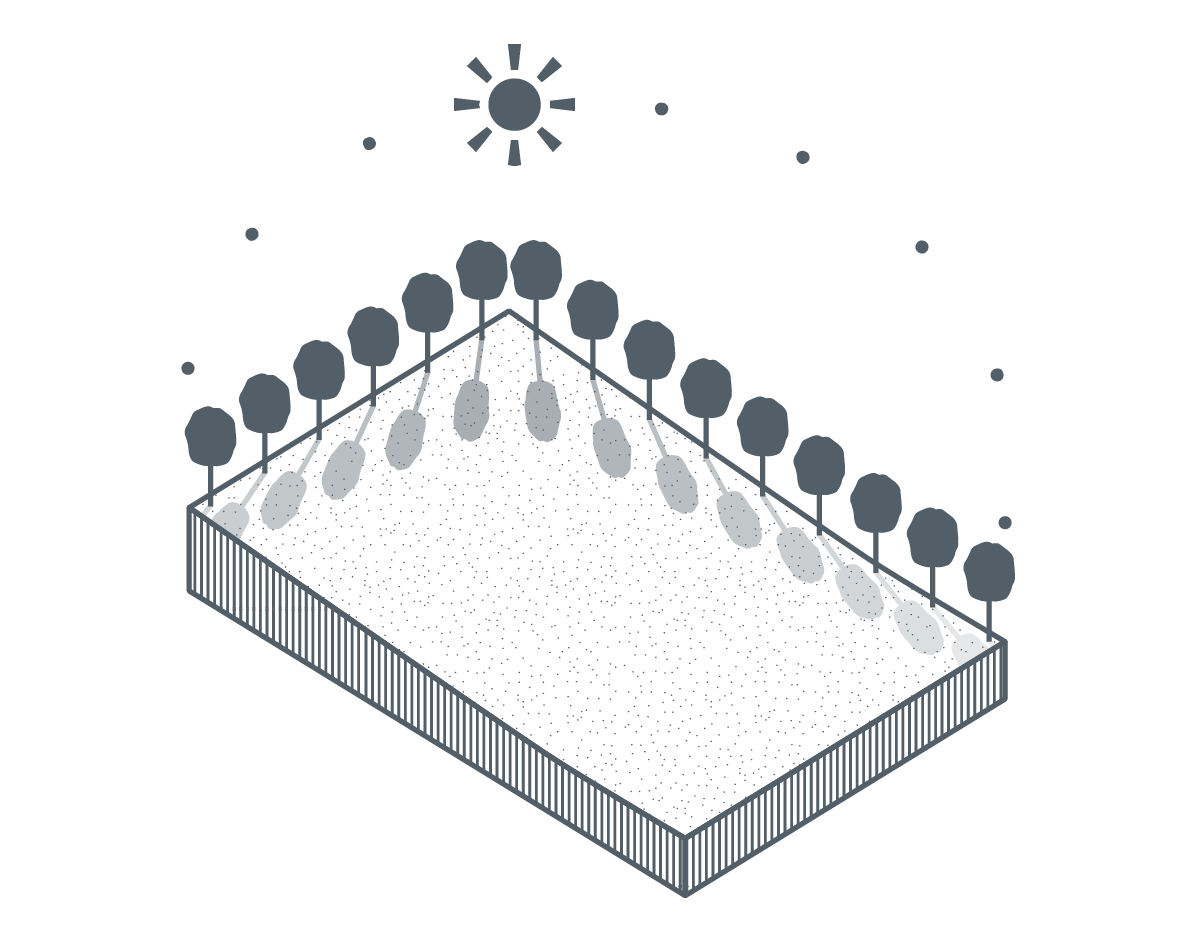 Some of the most visible differences in topography can be noted at sites such as Lake Antoine, where cane grows on a sharp incline up the slopes of the volcanic crater lake. Or the two faces of Plains, each plot occupying opposing aspects of a steep bank; copses of fruit trees allow organic matter to wash down on nearby parcels of land, sometimes obscuring light, so that depending on place, even on the same farm cane plants show startling contrast in their rates of growth.