Renegade Spirit
AN UPDATE FROM HEAD DISTILLER DEVON
ELEMENT: Earth. Fire. Metal. Spirit. Water. Wood.
We know that people are waiting for the taste of Renegade Rum and I'm confident it will be different from any normal rums out there.
The terminology we use in the Caribbean, like congeners and esters – I am not a big advocate of those. I have been having that debate with my industry colleagues for years. The terms make no sense in how we want to define our spirit, so Renegade Rum will become proof of that. We'll show that congeners are not the desirables in rum.
A big thing we talk about in the Caribbean now is GI – Geographical indicators, and the origin of rum. What you see with most producers is that you have a general 'source' of molasses, a byproduct of sugar production, and all of it comes from different ubiquitous sources. So there's no true GI.
What I have to play with here is simply sugarcane grown on Grenada – harvested here, milled, fermented, distilled and matured locally. The origin is known to us – we can show anyone.
We believe what we as drinkers are asking for is simply to know where the ingredients come from – where the flavour comes from. In other words, transparency.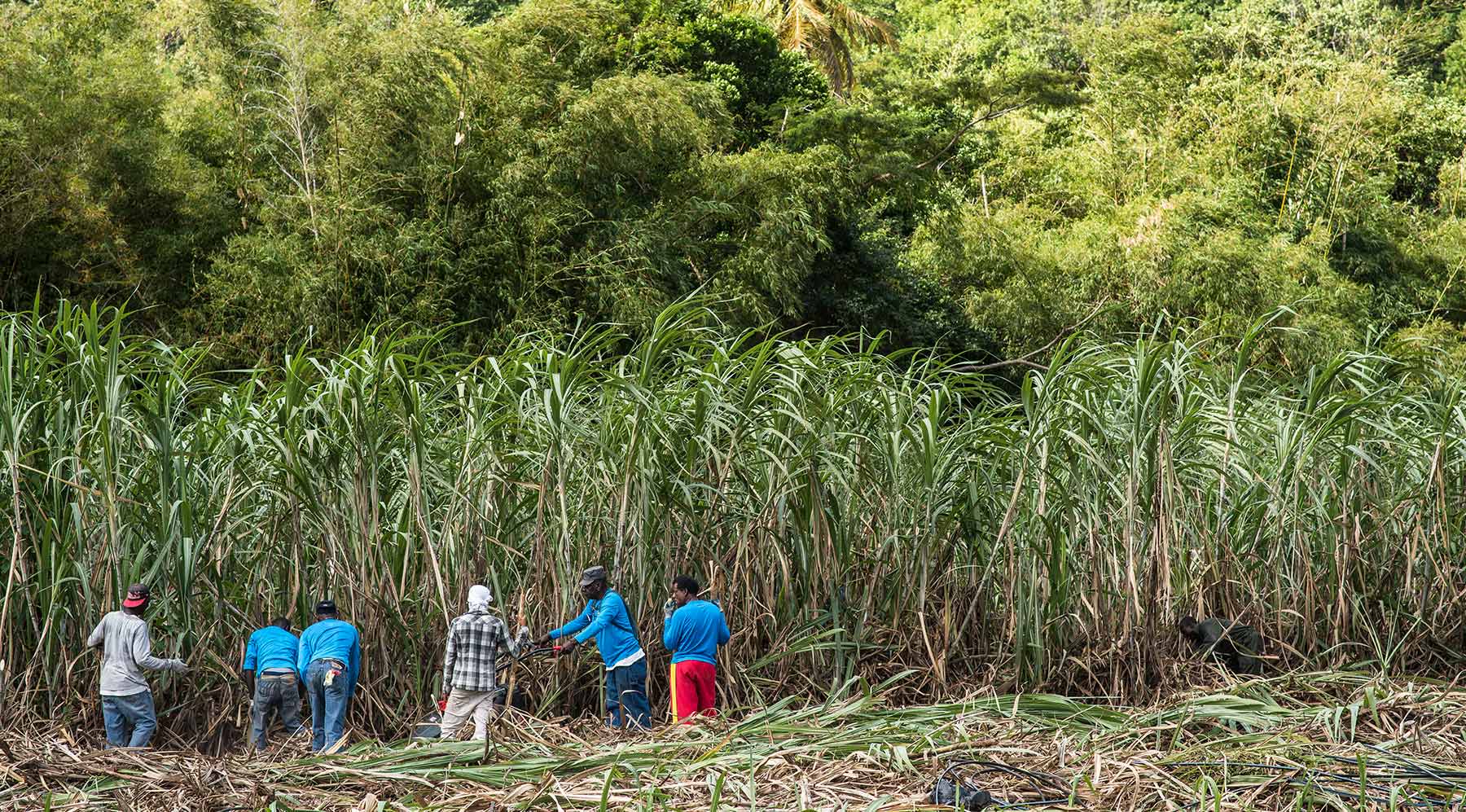 FERMENTATION
In my philosophy of rum making, I believe that rum is made during fermentation rather than distillation – distillation is about separation.
What we have been doing so far is concentrating on different lengths of fermentation to optimise – or rather maximise – the flavour profile in the fermentation process. In the early days we began with a 36 hour fermentation, then increased to a 48 hour fermentation, and eventually a 60 hour fermentation.
This is where we can start setting our benchmarks and finding the cut point for the pot still. We may vary the fermentation further to see what we get from the different (cane) fields – that in itself will help us to identify if the different fields will give us a different type of rum.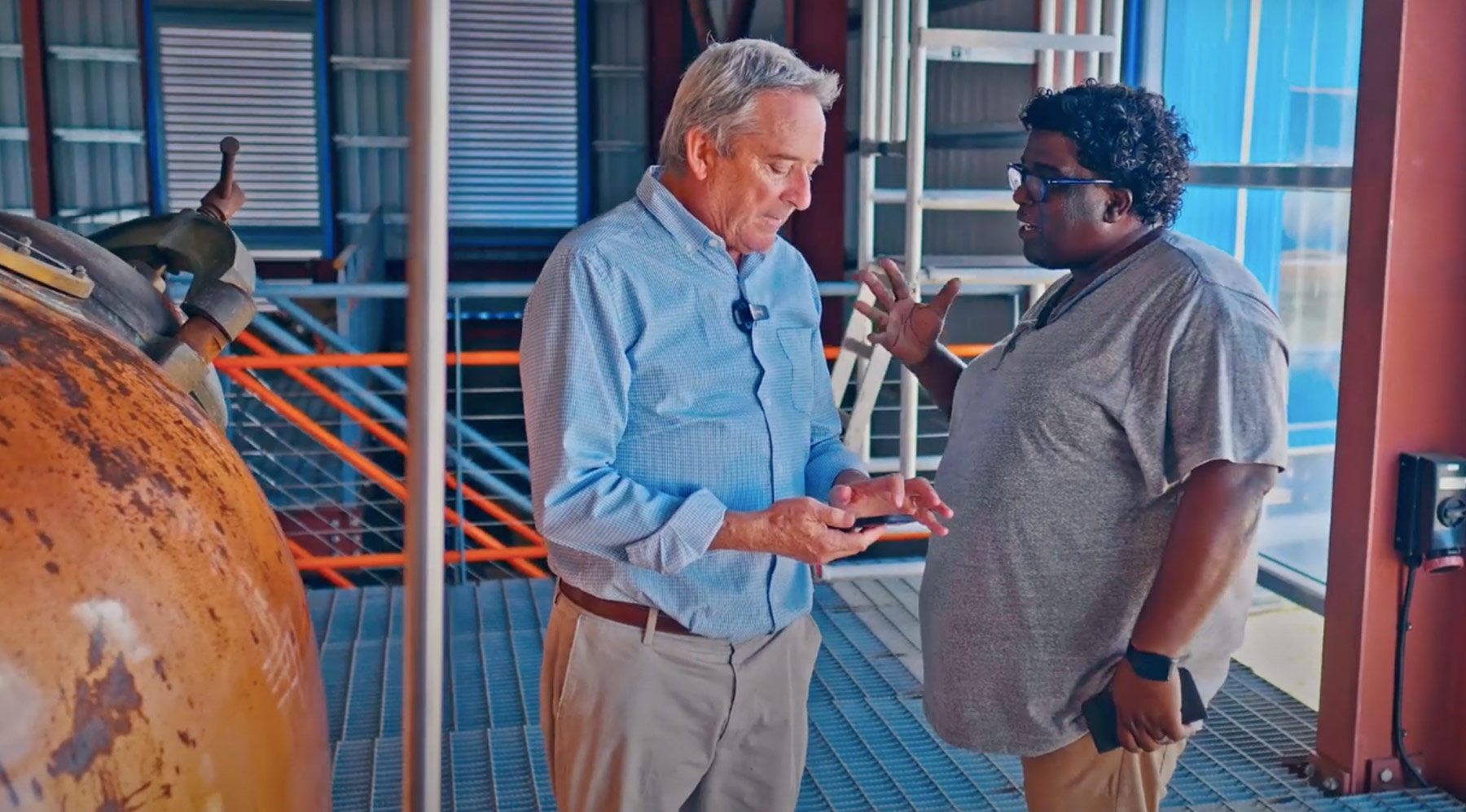 FERMENTATION
The concept of rhum agricole is based on a yeast fermentation with a secondary bacteria fermentation. That is why the 36 hour fermentation will give you a different profile to a 60 hour fermentation – after the 36 hour fermentation it will just be yeast alone. If you have it for 60 hours you might get yeast as the primary fermentation and then bacteria as the secondary fermentation.
Here we run a very controlled fermentation to maximise flavour and quality of spirit – not open to the elements, but in the best conditions. We are able to manage the life cycle of the yeast – because yeast work best in a particular range of temperatures and while they are working to convert that sugar into alcohol they are giving off a lot of heat, beyond what they are used to. But, we have a chiller system and a chill water system that will come on automatically when the temperature exceeds what the yeast is tolerating. So we have a very controlled fermentation and would not get much secondary bacteria fermentation in our process.
Our horizontal fermenters represents a first in the rum industry – no one else has them. The big advantage we've observed is that makes the yeast a little happier. If they were 40 feet vertically, the hydrostatic pressure means the yeast at the bottom will endure more stress than those at the top, and it will be more difficult to recycle from 0 feet to 40 feet. We recycle the wash every time the set-point is exceeded.
We have set points as the yeast works best at – lets say 30-35 degrees celsius – so I'd have a set point of 33.5. Once reached, we'd have the cooler and chiller come on to bring back the temperature to where the yeast is happy.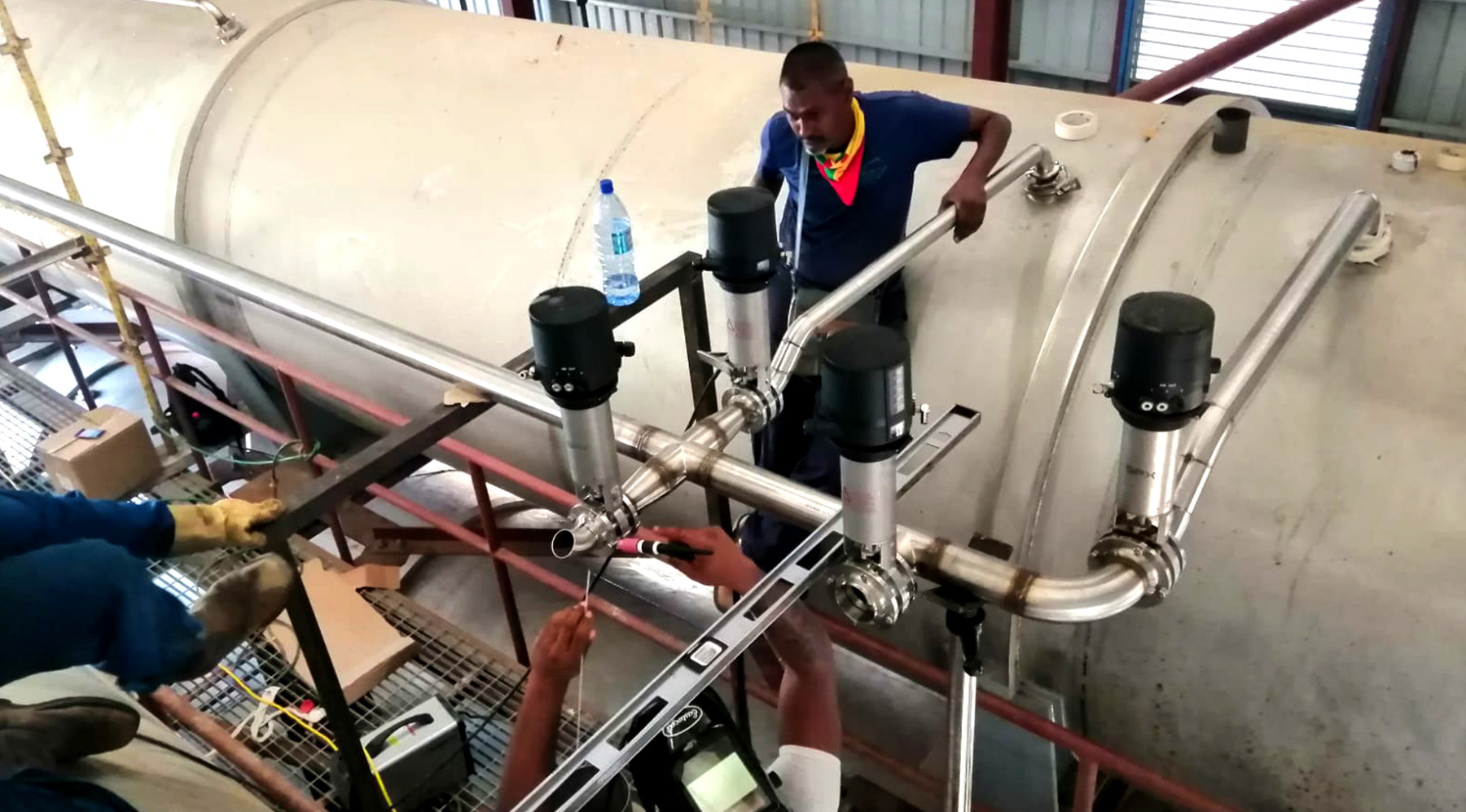 spirit
Distillation is about the separation and luckily for us, we have a totally unique column still, which allows for different flavour profiles to be created – this allows for added flexibility above and beyond what the cane and terroir gives us with regards to flavour. But so far we have been fine tuning the pot stills mostly, finding the ideal cut points.
The thing about our stills is that the whole concept is also based on the knowledge of whisky production. But there is a big difference between whisky and rum in where you cut it. For example in the Caribbean we are used to a column still that could give you 95% ABV for example, but the column still that we have here would give us 84-86% maximum – still much higher than whisky. At Waterford Distillery it is around 72% ABV.
Generally we are getting a very clean spirit, which I believe comes from how the distiller makes the cut, the decisions she makes. We want it to be clean – without traces of aldehydes or methanal and so on. But there are good early signs, if you actually have a proper fermentation you get purer spirit.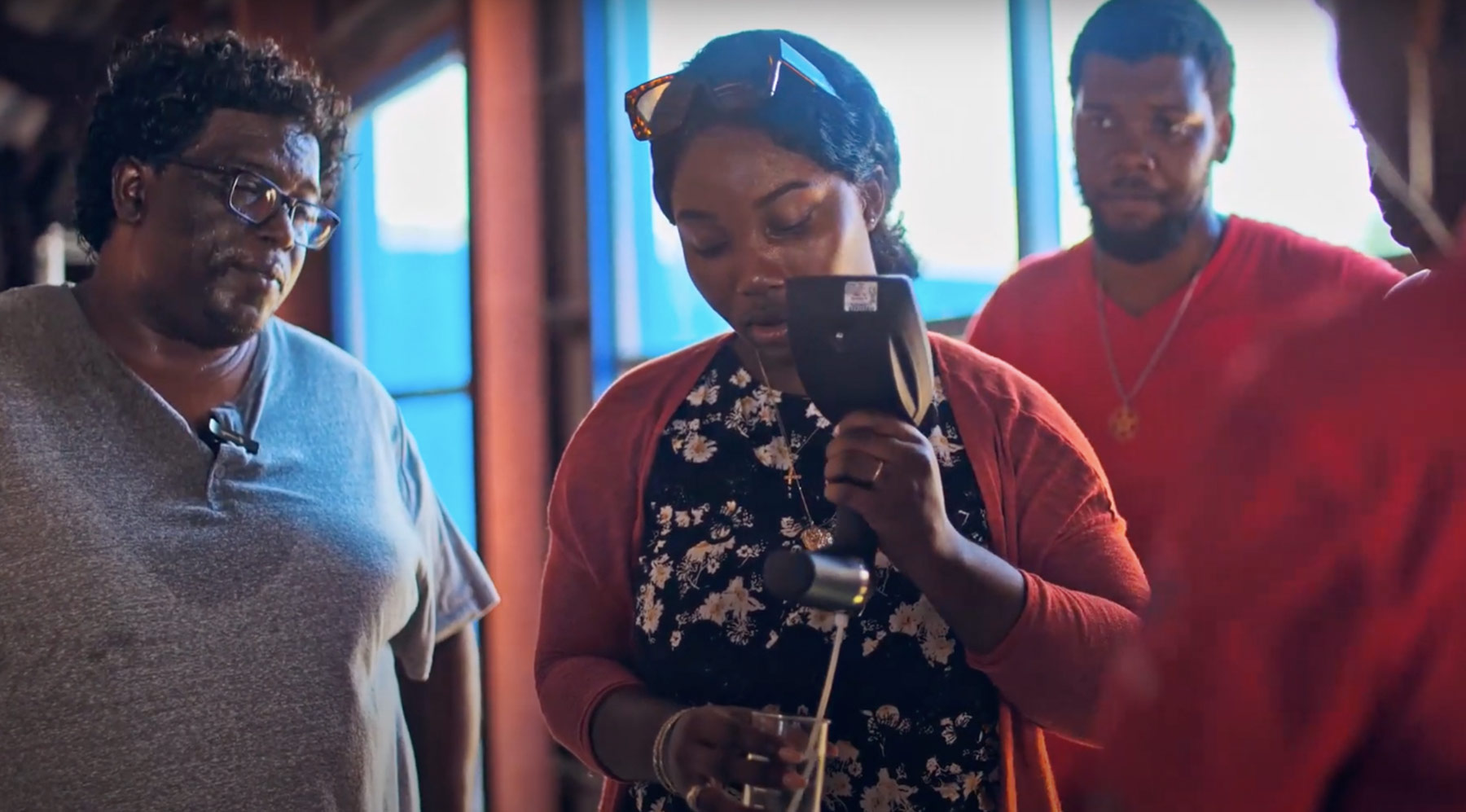 spirit
So far, I've noticed notable flavour differences in the first two farms – Dunfermline and La Sagesse. They'll give us two different types of products, even with the same number of fermentation times.
I've been having a little fun mixing them – first Dunfermline by itself, Bacolet by itself, and then a mixture of the two, and they still give three distinct spirit profiles.
Curiously, if I compare Dunfermline and Bacolet, I find there are more pineapple and banana flavours in the Dunfermline, whereas in the Bacolet farms there is a more grassy, weedy flavour. But it's early days yet – we're just trying to listen to what the cane is telling us.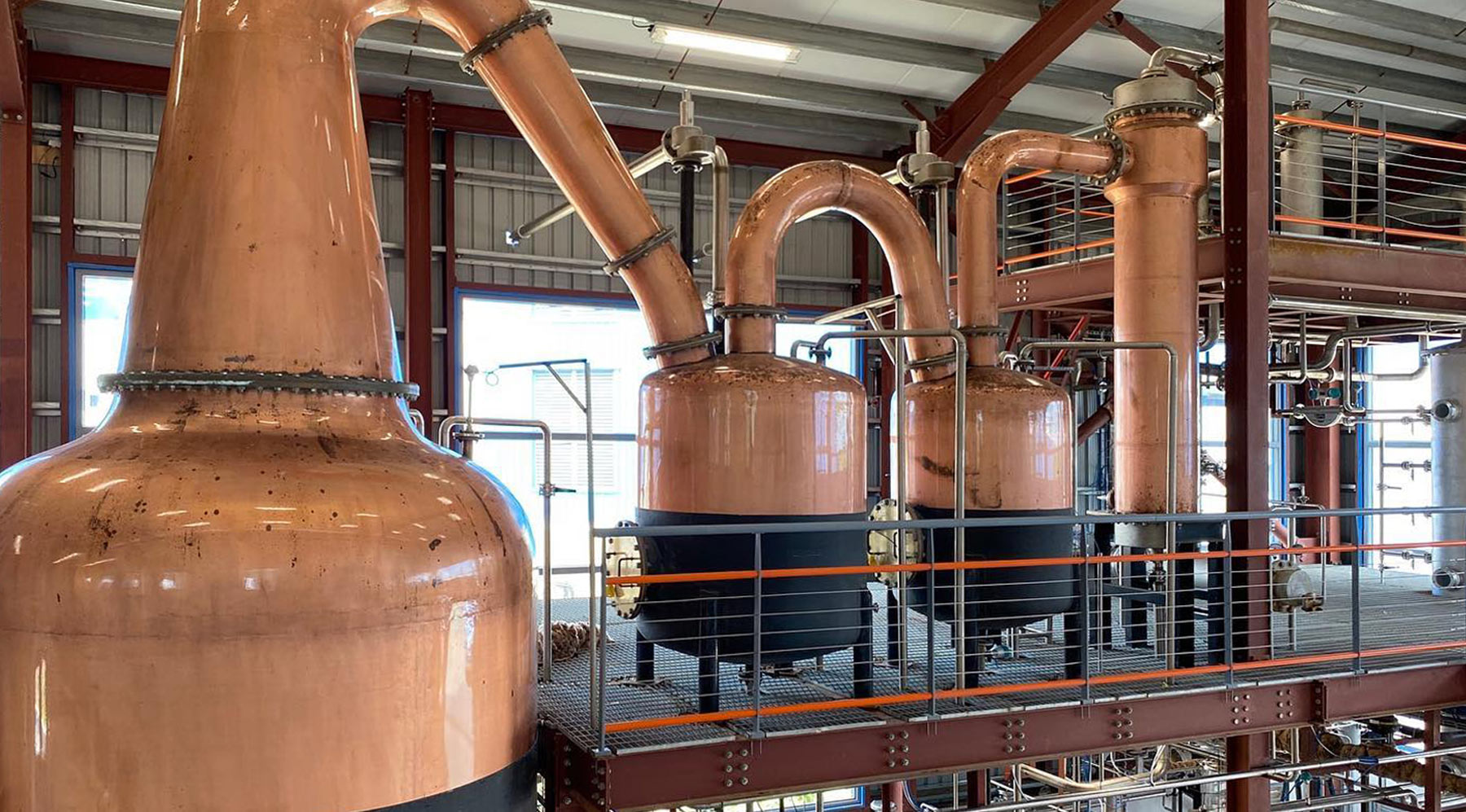 WOOD
Our spirit is going into some fo the best wood we can get our hands on. We're waiting for a container of Virgin US oak to arrive from Kelvin Cooperage, Kentucky, along with 210 barrels of unusual Andean Oak. But for now we have some excellent fresh first-fill US oak, which is what the first farms' spirit have been going into, along with French Oak from Château Haut-Brion.