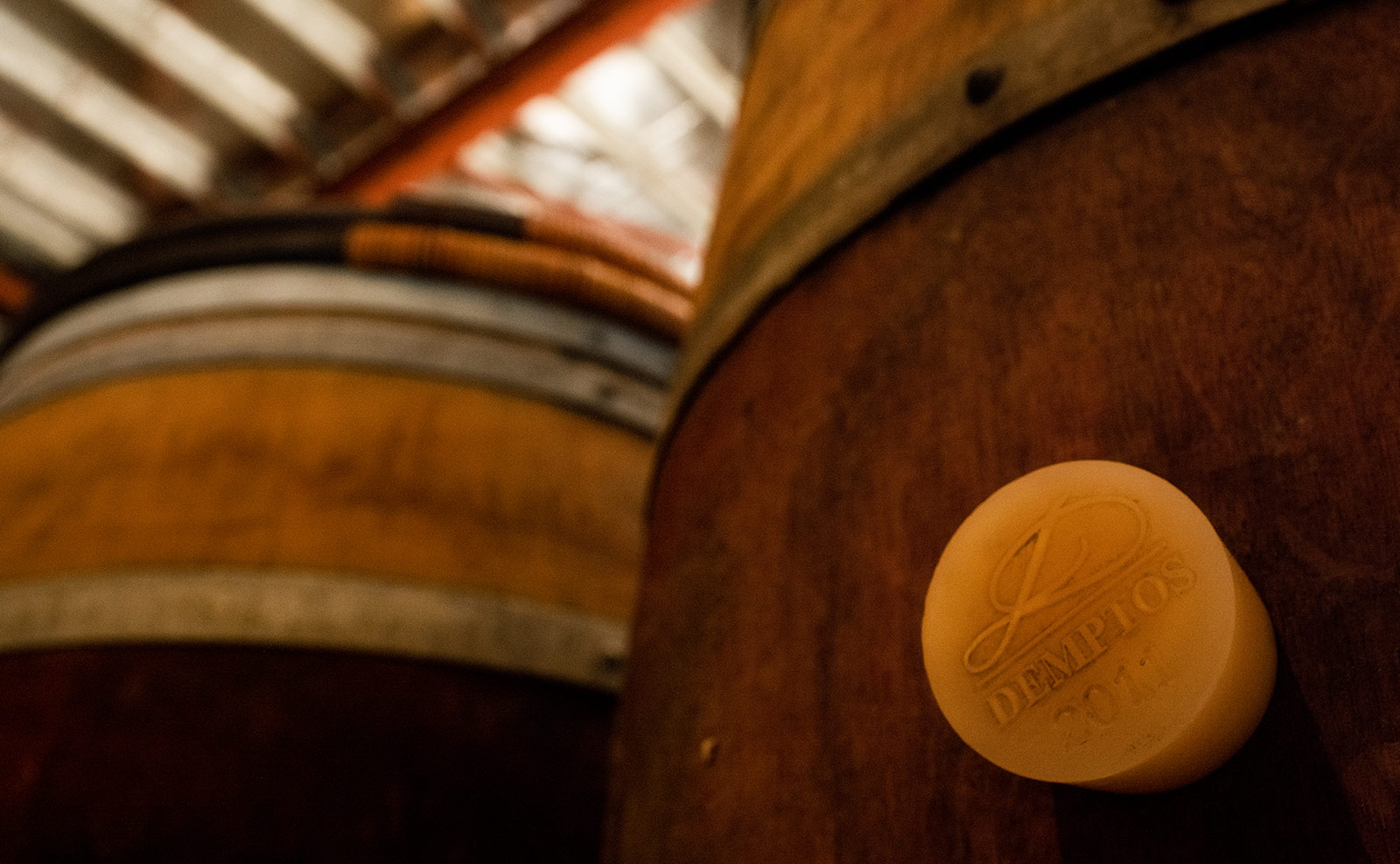 Renegade Cask Offer
A unique opportunity
ELEMENT: Spirit. Wood.
A unique opportunity to acquire a cask of your own super-premium quality rum –  distilled from pure cane juice derived from an individual Single Farm Origin – to be bottled with your own personalised label and at a substantial saving over RRP.
The Mission: Pure Cane - Terroir Driven
Most rum is made from molasses, the waste by-product from sugar manufacture. Only a small percentage comes directly from sugar cane itself. Rather than the ubiquitous, we wanted the extraordinary, the primary sugar source: that means cane.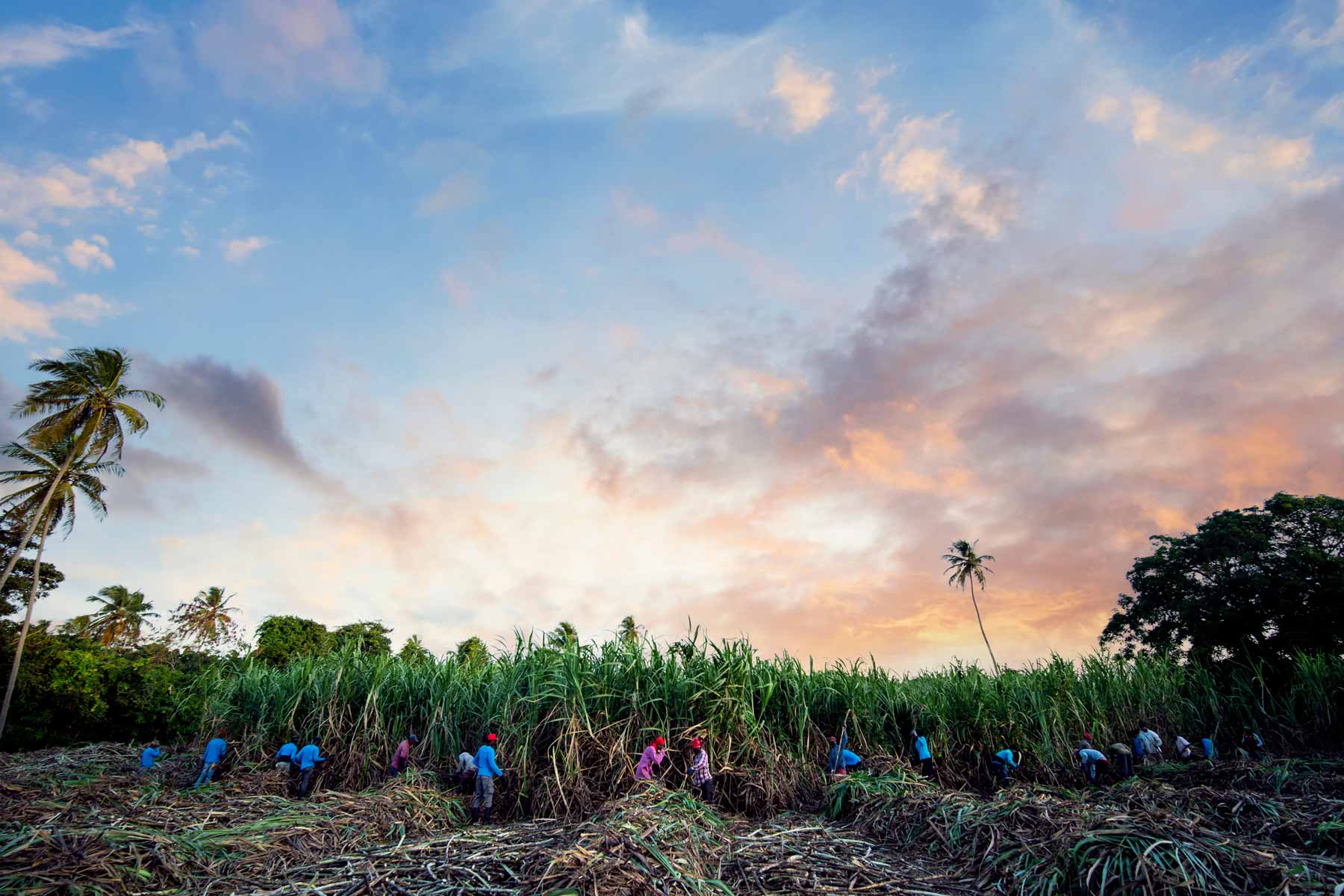 The Opportunity: A Cask Offer like no other … the world's first Rum En Primeur
For the first time we are making 100 casks of Renegade Rum distilled from pure Grenadian cane juice available to drinkers. Drinkers, because this is not a cask investment, but an opportunity for the curious to enjoy bottles of Renegade Rum that no one else will see, at well below the price our rum would usually be available.
But first: what makes Renegade Rum special?
"Years of independently bottling rum, spirits distilled by others, means I have tasted a myriad of cask samples, the product of various techniques, diverse origins and defunct distilleries.
There was always one niggling doubt: after the initial richness, body, and bouquet there was something missing; a certain hollowness, a lack of a cerebral dimension. No 'persistence', as the technical tasting term is known; the memory-imprinted length. Was this down to technique? Maturation? Material? Philosophy?
It got me thinking: is it possible to make a rum as complex as a single malt whisky? Renegade Rum sets out to answer this profound question."
Mark Reynier,
RENEGADE RUM C.E.O.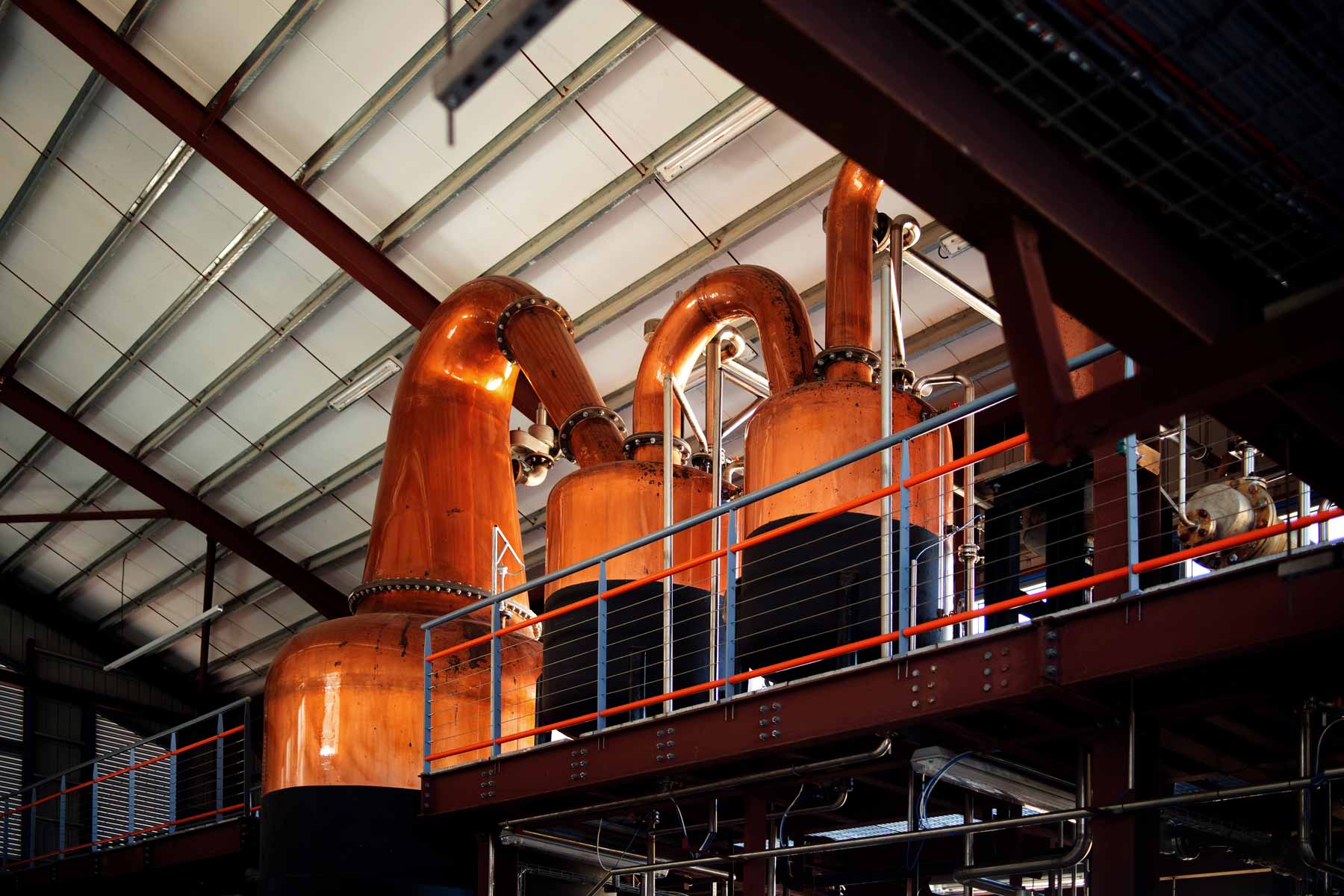 The Place: Grenada
Grenada is an enabler for a world- class, terroir-derived rum. Central to our philosophy is sugar cane – grown in the way we want it to be grown and in the places we want it to be grown.
On Grenada we can access a spectacular range of altitudes, microclimates and soils: from the black slopes of our farm at Plains, scattered with fruit trees, to the volcanic, grainy soils at Antoine; or the bowl of soils and cane varieties at New Bacolet to the rich alluvial soils at Hope. Each has a strong sense of place, a greatly individual set of conditions.
Such diversity and extremes of terroirs – a word the great French winemakers use to describe where place, microclimate and soil come together to shape a plant's development and flavours – is rare to find anywhere in the world. Harvesting six varieties of cane – each uniquely suited to its individual terroir – from 12 Grenadian farms gives us a potential library of flavour unprecedented in the rum industry. Unprecedented, that is, when we choose to distil and mature each farm, each variety, each terroir, each vintage individually.
Which brings us to the Renegade Rum Distillery …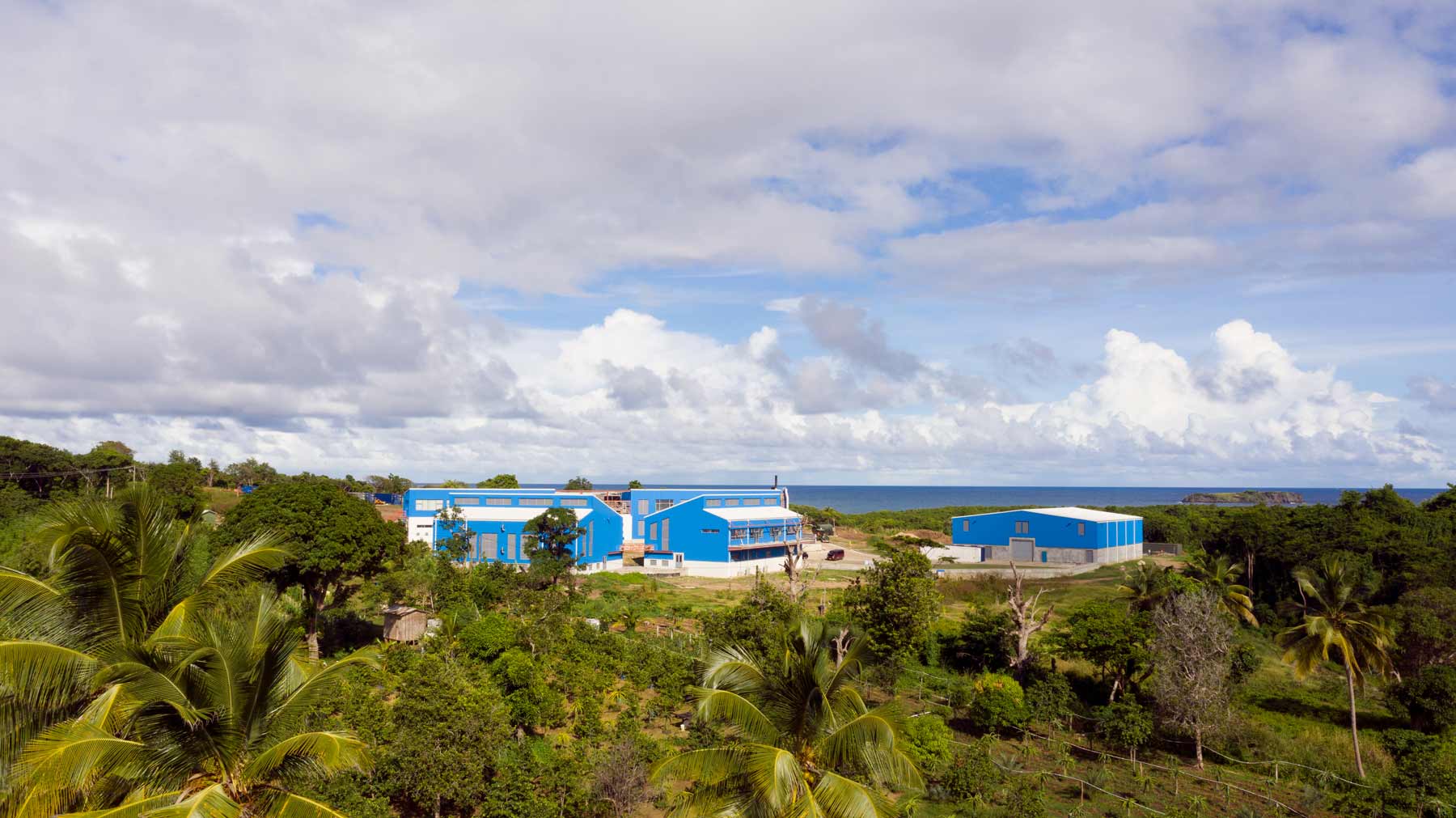 The Modern Marvel
The $28 million Renegade Distillery was specifically tailored to our misson of creating the most profound rum the world has ever seen, distilled from pure cane juice harvested separately at individual farms.
Our modern marvel was designed precisely to extol individuality, with extended temperature-controlled fermentation in unique horizontal fermenters for purity & considered distillation in custom made Adam and Column stills for gravitas. We are uniquely able to compare & contrast natural flavours, terroir by terroir, variety by variety – even distillation method vs distillation method.
This has provided us with an unprecedented library of flavour components with which to assemble, after maturation, the most profound and complex rum that the world has ever seen. What's more, thanks to our unrivalled digital logistics systems, we can prove it, and show it, every step of the way – from cane to cask. On which note, let's talk about oak …
The finest casks that money can buy
Oak is often the first way that distilleries cut their costs. Overuse of tired wood, shortcuts at the cooperage – information that is unlikely to be passed on to you, the consumer.
At Renegade we treat our oak policy with the utmost seriousness. After all, it is responsible for the amelioration of our cane's flavour. Only the best and freshest is good enough, and we spend more than a third of our production costs on our cask policy – which we believe to be the highest percentage in the industry.
Along with casks from the best cooperages in America we have invested heavily in premium French oak, used by the greatest châteaux of Bordeaux; the finest casks of them all, boasting staves twice the thickness of American – meaning the spirit can penetrate twice as deeply. Not cheap, certainly, but the cost of compromising would be heavier by far.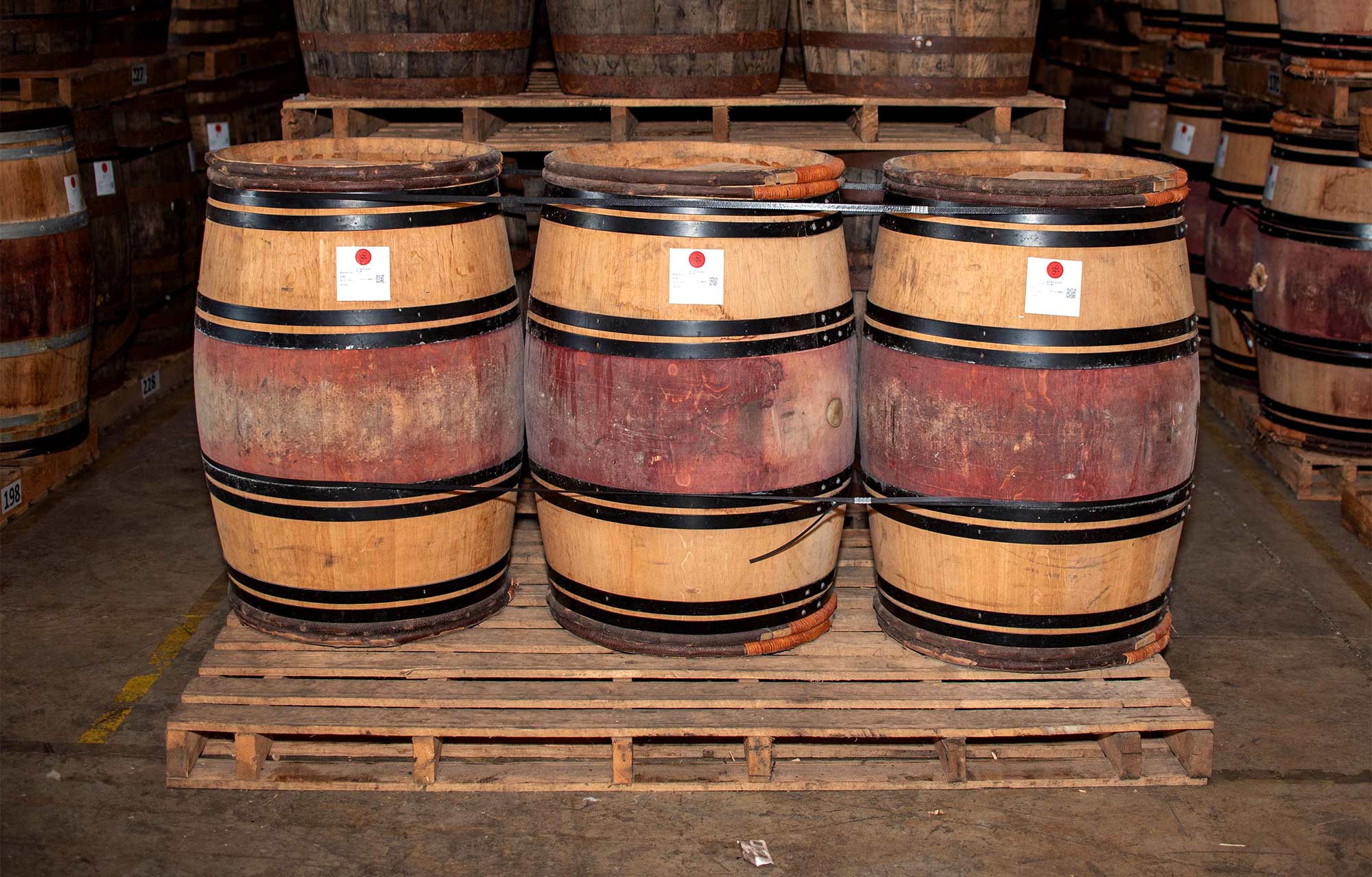 Maturation two ways: Caribbean and Early Landed
Caribbean
Caribbean maturation, owing to the high humidity and temperature, is around three times as fast as for whisky in Scotland. This means that the cask's impact is more quickly felt, the angels' share is higher, the spirit matures faster: in essence 1 year in the Caribbean is akin to 3 in the Highlands and Islands.
Historically, rum that was not exported immediately was often aged in poor quality, fatigued casks left to its own devices. This led to solara styles, where heavily evaporated or leaked casks were vatted together, spurious age statements attributed, often the oldest of the batch.
Consequently, authentic and reliable Caribbean aged rums are relatively few and far between. Until now.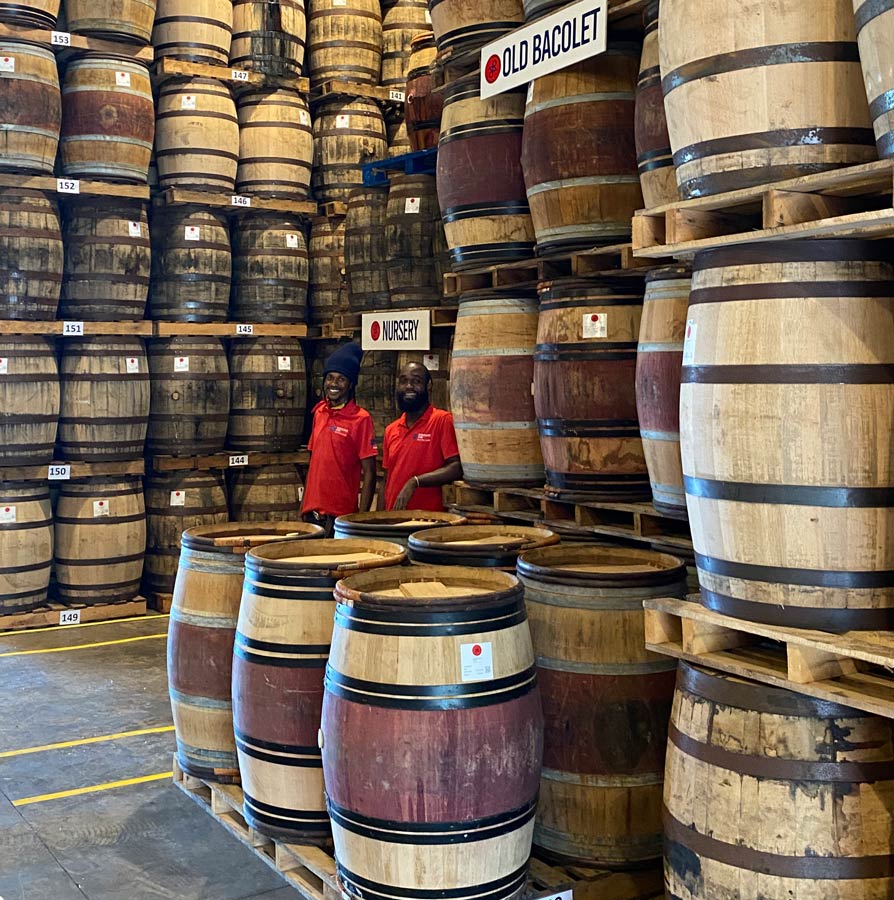 Early Landed
Ever fascinated about the building blocks of flavour, we are uniquely placed as a distilling operation to reintroduce the old philosophy of "Early Landed" rum in order to observe the influence of maturation on our rum in two radically different climates. Not only Grenada, but at the far side of the same ocean, in Ireland.
The concept of "Early Landed" spirits is rooted inthe British and Irish wine trade – removing Cognac, originally, from continental maturation in favour of a slower one, free from commercial processing such as blending, dilution, colouring and chill-filtration, for a purer, more individual style; and remarkably all within the bounds of the Appellation d'origine contrôlée. So successful was the Early Landed approach that these bottlings became the preferred expression to the official homogenised, commercial offering. Quietly phased out, such bottlings remain greatly desirable.
A number of rare casks of spirit will be matured at Stafford Bonded warehouse on the southeast coast of Ireland. Renegade Rum, sharing the same DNA, matured on opposing sides of the Atlantic Ocean, breathing in the air of very different coastal zones, will provide original and fascinating comparisons over the years.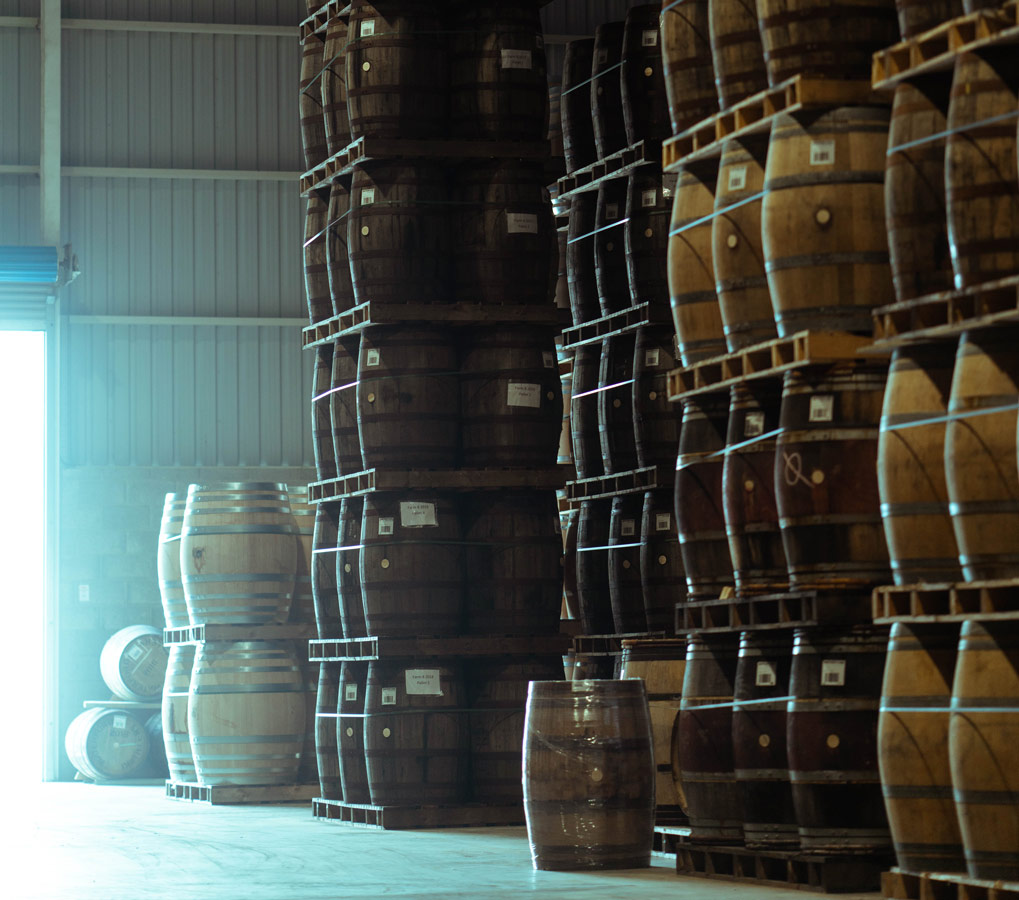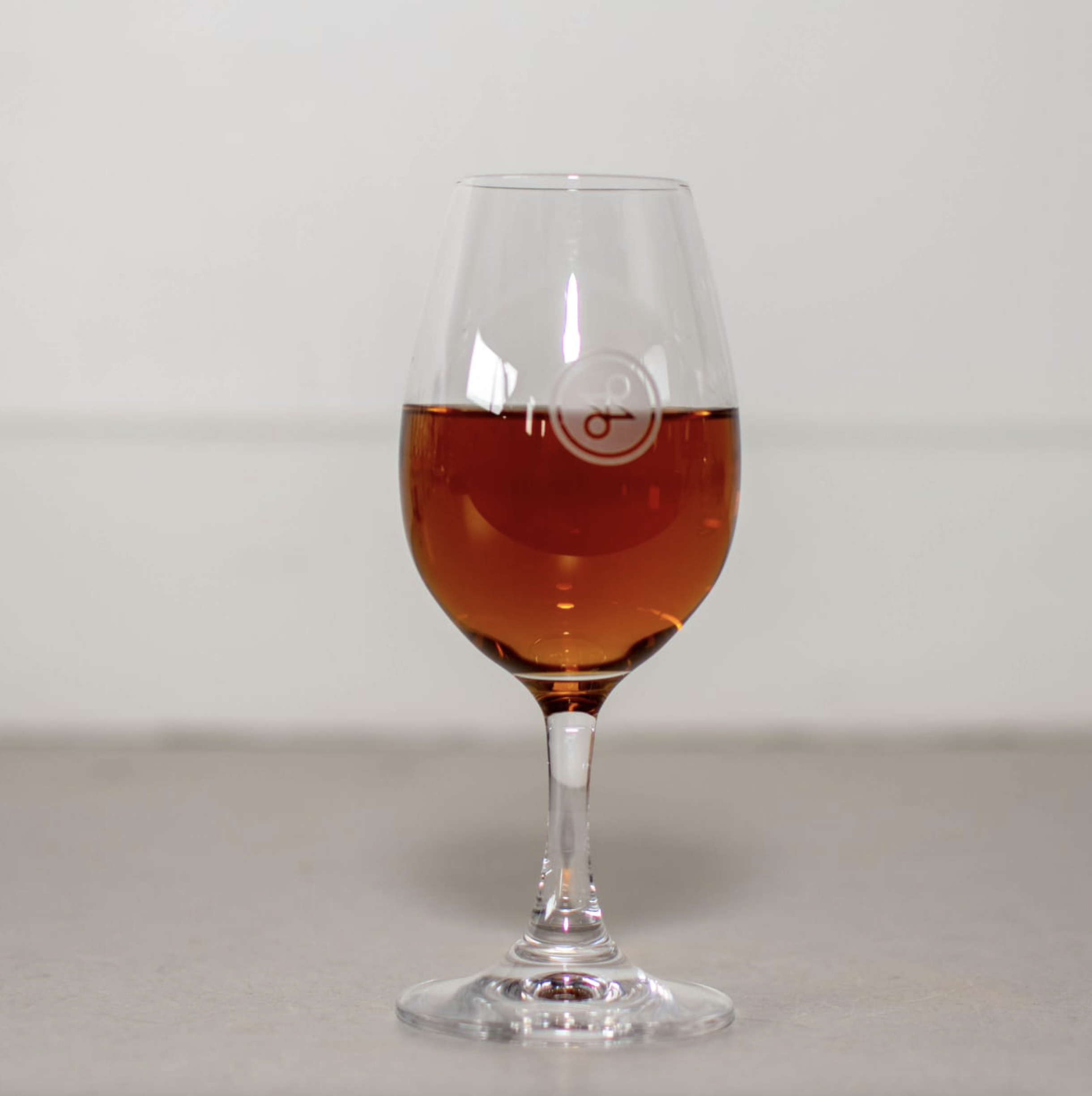 SAMPLE MATURED IN FRENCH OAK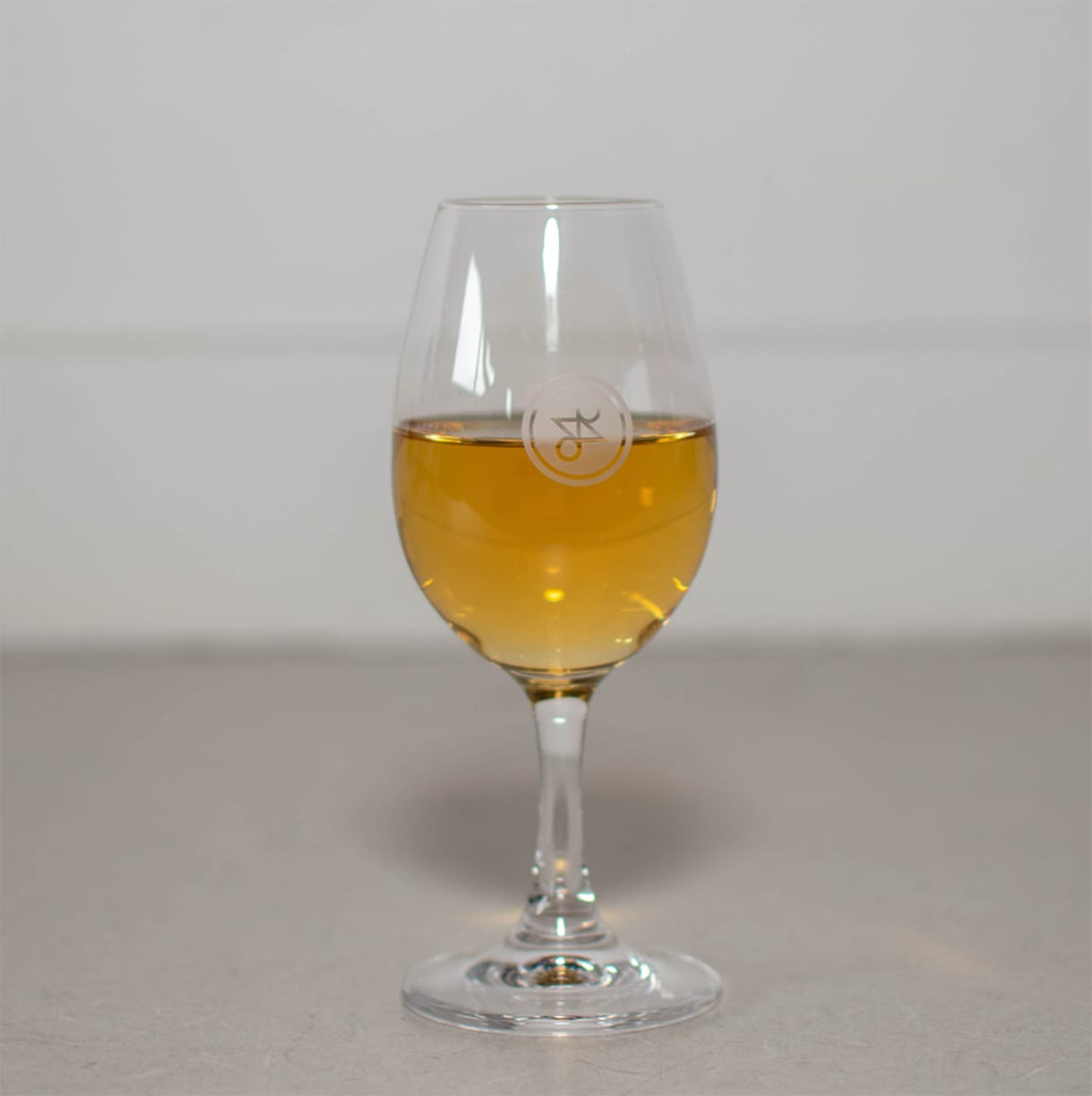 SAMPLE MATURED IN AMERICAN OAK
What they're saying:
"These are superb distinctive rums. Alive with grassy agricole-like flavours … the pot stills especially have an amazing weight and meatiness to them that promises much excitement"
Master of Malt
"Interest is rising in artisan rums, in which provenance and terroir are taken as seriously as they are in wine. One example is the trio of new releases from Renegade Rum Distillery on the Caribbean island of Grenada"
The Telegraph
"Mark Reynier, an unmatched innovator in Scotch whisky, is taking unprecedented steps to understand how soil, topography and cane variety affect the flavor of agricole rum."
Punch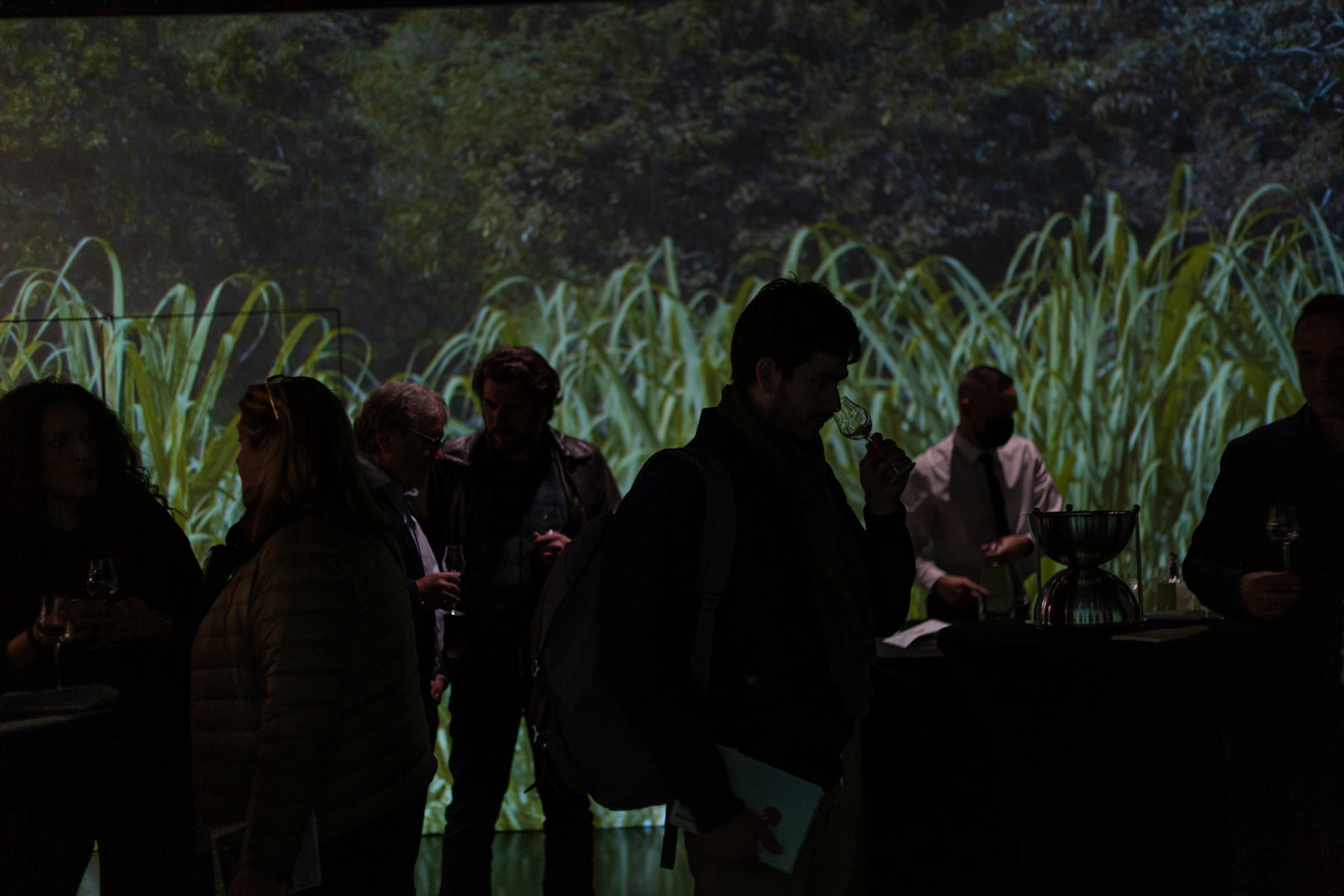 5 steps
Fill out your details on our online order form
Fill out your details on our online order form
Within 48 hours we will send you a invoice link for a secure online payment
You will receive a receipted invoice confirming payment and cask/maturation option
A certificate with allocated cask number and Original Litres of Alcohol volume will follow after cask filling
CASK OFFER
1st Tranche - 100 casks
A unique opportunity to acquire your own premium quality rum cask, distilled exclusively from pure cane juice, with personalised label opportunity
Caribbean Option: £5,000
[French Oak Hogshead, 225 litre Capacity]
At a filling strength of 70% ABV, depending on evaporation and maturation time, approximately 300 bottles (70cls) would be expected after 5 years at 60% ABV. The delivered price would be in the region of £28 per bottle at current rates of duty, bottling, VAT & delivery costs.
Early Landed Option: £4,400
[American Oak Barrel, 200 litre Capacity]
At a filling strength of 70% ABV, depending on evaporation and maturation time, approximately 350 bottles (70cls) would be expected after 10 years at 50% ABV. The delivered price would be in the region of £28 per bottle at current rates of duty, bottling, VAT & delivery costs.
The Distillery bottling of Renegade Rum – "The Cuvee" – is anticipated to retail around £75 per bottle