Out for the count
WHY WE'RE NOT TALLYING ESTERS
ELEMENT: Spirit.
One question we are asked by rum fans is: 'what's the ester count of your rum?'
It's a topic we've avoided, not quite sure of quite how to address this thorny issue.
An ester is a flavour compound derived by an acid combining with an alcohol during fermentation. They are present in all rums — indeed in all alcohols full stop. They represent one of the four flavour compound groups along with aldehydes, fusil oils and fatty acids.
It is common within the rum community to discuss the merits of 'high ester' rums, with some bottlings electing to display an "ester count", measuring in grams per hectolitre of absolute alcohol. Some might register in the very low hundreds whilst others sit at well over a thousand. And with this has come a tendency to equate a rum's ester count with its flavour intensity.
LOOKING FOR A LOOPHOLE
High ester rums were made famous primarily by Jamaica. In the 19th century a huge proportion of celebrated Jamaican rum was exported to Europe, particularly the UK and Germany. But when Germany placed a crippling import duty on Jamaican rum, a loophole had to be found that would enable distilleries to continue prosperously.
The solution arrived in the form of creating a blend of rums from various islands, not singly Jamaica, but one which would appeal to the palate by now used to the famous Jamaican pot still style. How to achieve this? By using a high intensity Jamaican rum component blended with rums from elsewhere. The desired flavour profile was obtained by diluting several rums with one of a far higher 'ester count'.
This bang-for-buck practice is similar to that undertaken by Scotch whisky blenders of the same era, who would deploy small quantities of intensely flavoured whisky, in this case heavily peated, high in phenols to augment the less flavoursome, more neutral grain spirit that made up the majority of the blend. The very essence of 'a little goes a long way'.
The difference in ester level was profound. Where a Jamaican rum might have shown an ester count around 300, the components used in these blends would reach anywhere from 700 to 1600. These high ester rums were not intended for drinking on their own, as the Jamaican Government's special commissioner to the UK made quite clear, saying "It is a flavouring essence. You could not drink it as a self [sic] rum."
How, though, were these high counts achieved?
Most Jamaican rum, like the majority of the world's rum, is made from molasses, the waste by-product of sugar refining. Sugar itself was the gold, the valuable product (no one could afford to distil it) while rum, the naughty 'something from nothing', was won from the debris.
Following distillation, a concentrated and acidic deposit is left. The result of a partial conversion of ethyl alcohol to ethanoic acid (the acid found in vinegar) during fermentation. The longer the fermentation of the molasses, the higher the concentration of those acids.
This deposit and other process waste, known as dunder, is collected and stored (traditionally in external solera-like dunder pits) where it continues to interact with bacteria the acids becoming ever more concentrated. Dunder is then re-added to the wash of a subsequent distillation, where its concentration of acids dramatically increases the ester levels.
BUT WHAT OF NATURAL FLAVOUR?
Small wonder that the rums produced through these traditional methods are spirits of such pungent intensity; a unique and instantly recognisable style.
But therein lies the reason we're not so keen on considering Renegade Rum in terms of esters. We're following a different path.
In the first instance, we are interested entirely in the purity of flavours derived from fermenting and distilling the primary ingredient, cane juice. Nothing more, nothing less. Specifically we are interested in capturing the individual flavours of the place in which the sugar cane grew.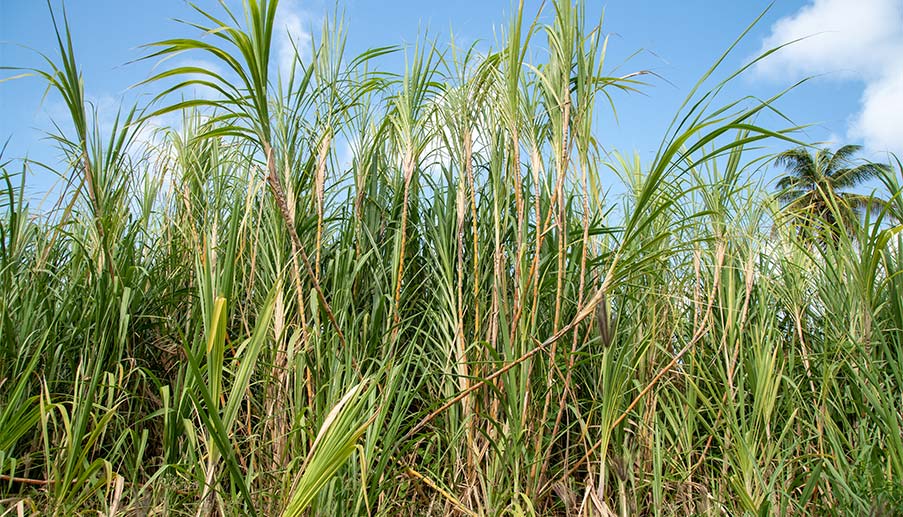 SUGARCANE GROWTH AT WESTERHALL FARM
This ambition could not possibly be realised were we to add dunder or its variants to our distillations. It would usurp the the flavours of terroir; blitzed, indeed homogenised, by dunder addition — a ubiquity of outcome we are desperate to avoid ands equipped to prevent. At the same time adding an element of unmanageable and unpredictable bacterial influence.
Additionally, esters are not the only flavour group.
Other compounds — aldehydes, fusel oils, fatty acids — are entirely overlooked. Not to mention that the real source of these flavours, the fermentation process, goes completely undiscussed. And really, outside of a laboratory, who even talks about flavour in such terms? Just as some peaty single malts rejoice in their badge of phenolic power — a higher number does not necessarily make for a more enjoyable tasting experience. It can be equally misleading.
Furthermore, and importantly, the historic ester count refers to just a single variety of ester: ethyl acetate — the simplest ester of them all — responsible in its highest concentrations for aromas of peardrop or nail varnish remover.
Heretical as it may seem, we think of our rum as being more complex in its flavour profile than this rather narrow categorisation allows us to convey. A whole, carefully cooked, dish rather than one doused in hot sauce for a hard hit of one single intense flavour.
We are fascinated by the natural flavours of cane, by the individual nuances of terroir which arise, if one looks for them, from even the smallest quirk of geology, topography or microclimate — often varying wildly even within tiny areas of the very same farm.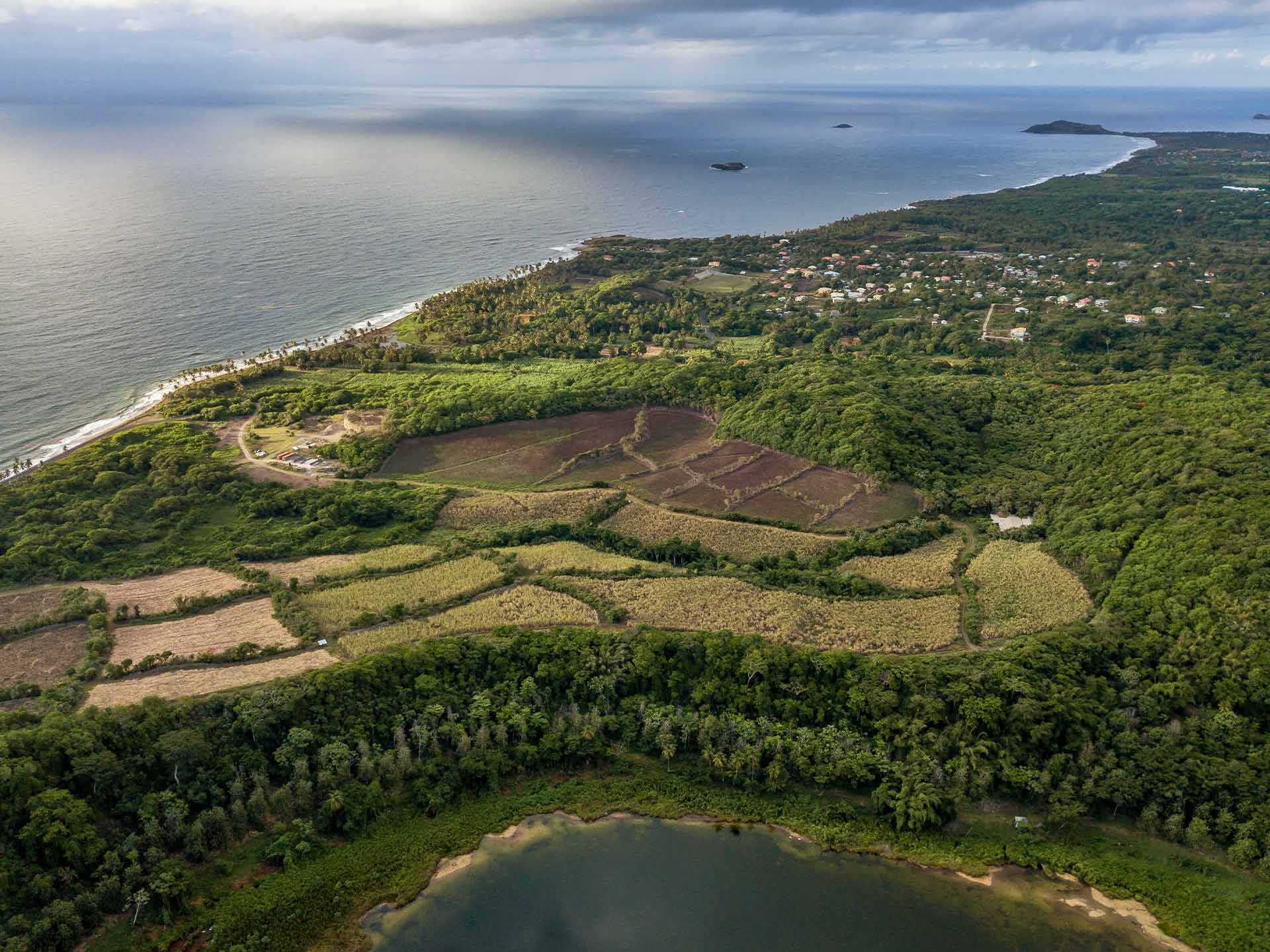 THE DIVERSE TERROIRS OF RENEGADE RUM
We are gradually, fermentation by fermentation and distillation by distillation, learning what some of these flavours and differences in flavours are; flavours further supplemented by the influence of premium oak casks and maturation in both Caribbean and Irish maritime climates. The picture is vast, layered and vivid with technicolour. We believe — indeed we are certain — that its ultimate complexity will be astonishing.
It is this complexity of flavour, derived entirely from pure cane juice from varying Grenadian terroirs, that we want to discuss, enthuse over and share with you. Which is why, though we are aware of them, and though we measure them for quality control and research, ester counts aren't — for us — the be all and end all when it comes to discussing flavour. After all, why focus on one arbitrary part of the picture when you can wonder at and revel in the whole thing?