FUNK & SOUL
The Importance of Hygiene
ELEMENT: Spirit. Wood.
Once upon a time, not so very long ago, faulty wine was relatively commonplace.
Oxidised, bacteria-tainted, acetic (think vinegary) or just plain dirty. Selecting a bottle from the shelves, unless you had a chance to taste beforehand, really knew your stuff, or were just plain lucky, could be a minefield.
Today the opposite is the case. This isn't to say that every bottle is miraculous or life-changing, or breathtakingly complex. Many may be simple, even a little dull. But the odds of finding one which is tainted; unclean, have for the most part shortened to all but nil. Even corked bottles are far thinner on the ground than they once were – and not just because of the rise of screwcaps.
It was the arrival of winemakers from the southern hemisphere that heralded the sea change. Dubbed 'flying winemakers' they would work the vintage at home, during European wintertime, then fly north for European summer to work a second vintage in the vineyards of the old world. 
These were innovative winemakers with a distinctly modern outlook; unshackled by handed-down ways, unfettered by out of date equipment. A new breed freed from folklore interested in process, analysis – the science. And the conditions they found at many of the biggest co-operatives, where most of Europe's wines were and still are made, horrified them. Although the best châteaux and wineries had long-since embraced principles of hygiene, at these bulk wine producers, dirty conditions, poor cellar management and oxygen exposure were commonplace.
The introduction of control; easily-cleanable, temperature-controllable stainless steel equipment, ensuring fruit was clean before pressing, refrigeration, oxygen exposure reduced to a minimum; proved critical. As any number of wine writers have commented, larger quantities of clean wines, free of fault, tasting of the fruit they were made from, began appearing on shelves. A few decades later hygiene is enshrined as paramount at every winery, and wine drinkers are profoundly better off as a result.
Before these changes, the consumer was generally told that these faults; these impurities in the wine; were "how it was meant to taste". Despite their flavours being plainly impalatable they were seldom challenged by the average drinker… because the average drinker was led to believe that this was simply what wine often was.
Explaining faults away, celebrating impurity, is hardly unique to basic European wines of the pre-1980s. There are any number of drinks in which such taints as acetic acid, excess ethyl acetate (think nail polish remover) and bacterial spoilage are presented as par for the course. Indeed such flavours can frequently be found explained away through euphemism; 'funky', 'estery' (without specifying which esters, desireable or otherwise) 'phenolic' and so on.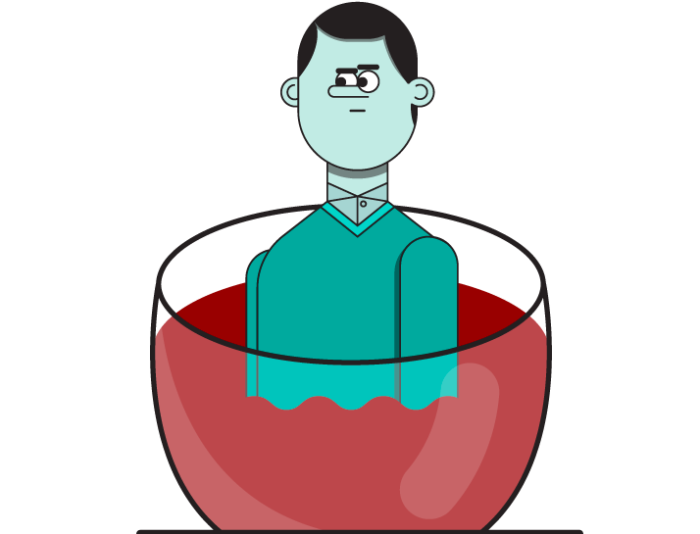 Of course the word 'funk' could easily be an innocent reference to natural aromatics of particular character or intensity. But its inherent vagueness allows it to also be repurposed as a cloak for impurity.
To those fascinated by the particular flavours of an ingredient, this way of thinking is anathema. Sugar cane juice, distilled, has some of the clearest, purest and most vibrant flavours of any spirit in the world, and the diversity to be found, if one is interested in looking, through different terroirs and different varieties of cane is mesmerising. 
Sugar cane juice is a fragile thing, though. Pass it through equipment that is less than scrupulously cleaned in tropical conditions and one risks undesirable bacterial infections. Ferment at too high a temperature and it will spoil, ferment too weakly and the fermentation will stall. alcohol will convert into an unpleasantly high concentration of ethanoic acid (vinegar again).
To reveal the complexities of cane – and the varying nuances of place – our essential emphasis is on care, precision and hygiene. Cleanliness really is next to godliness. Only with hygienic conditions throughout – but essentially fermentation, can we reveal the true purity of cane, the nuances of terroir, that underpin the entire Renegade project.
Why settle for funk when one can reach for soul?