Fact Check
GRENADA IN NUMBERS
ELEMENT: Earth.
For a small, diverse island, Grenada's land use has changed a lot over the years. Despite the visibility of sugar cane farms current and new, this vital crop still represents a tiny amount of the island's agricultural output. 
Indeed, the more we looked, the more staggering was the discrepancy between perception and reality: the island is bigger than it looks. Reliable information is scarce, but we have compiled the following data to provide more context to the culture in which Renegade Rum Distillery and CaneCo operate.
AGRICULTURAL LAND COVERAGE
Total land area of the Island stands at 344 square km. Highlighted here is the amount of land under cane in 1961 compared to today.

246 square km
(24,600 hectares approx.)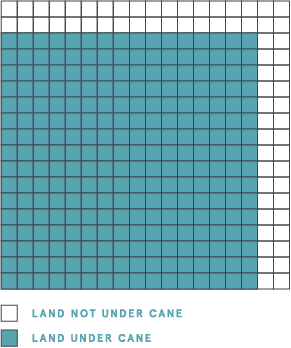 80 square km
(8,000 hectares approx.)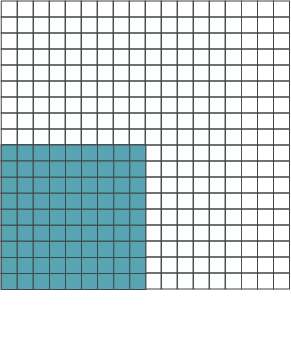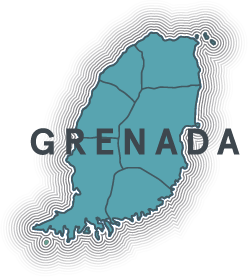 Agricultural land stands at approximately 32.3% of the island's land mass.
Arable land: 8.8%
Permanent crops: 20.6%
Permanent pasture: 2.9%
Forest: 50% Other 17.7%
*(CIA World Factbook – 2011 estimates)
2018
Approx 80 hectares
(almost all CaneCo)
CaneCo's farms take up under 2% of Grenada's available agricultural land. That means a mere 0.25% of Grenada's land mass is currently growing cane.
OTHER AGRICULTURE & BUSINESS DATA*
Ease of doing business:
Grenada is ranked 147 among 190 economies
Agricultural machinery, tractors:
12 on the island (CaneCo has 6 in full use)
Fertilizer consumption:
(kilograms per hectare of arable land) – 0
Agricultural methane emissions:
7.66 thousand metric tons of CO2 equivalent
Agricultural methane emissions:
21.88 % of total
Agricultural nitrous oxide emissions:
5.01 thousand metric tons of CO2 equivalent
Employment in agriculture:
13.78% of total employment
Agricultural raw materials imports:
1.75% of merchandise imports
Agricultural raw materials exports:
0.2271% of merchandise exports